Allen Sports is a well-known bike accessory manufacturer in the U.S. and they have some best selling products on Amazon. They started releasing some folding bike models in 2014 and we quite loved the design. Notably, there are some premium bikes with the carbon-fiber frame, which are the Allen Sports Ultra 1 and Ultra X.
Those bicycles weight just 21 lbs and 18 lbs respectively and they are among the lightest folders on the market. Besides, they feature 20 speeds and 451mm wheels. They were sold online on Amazon and eBay from 2014 to 2017 at the prices of $2,000 and $4,000.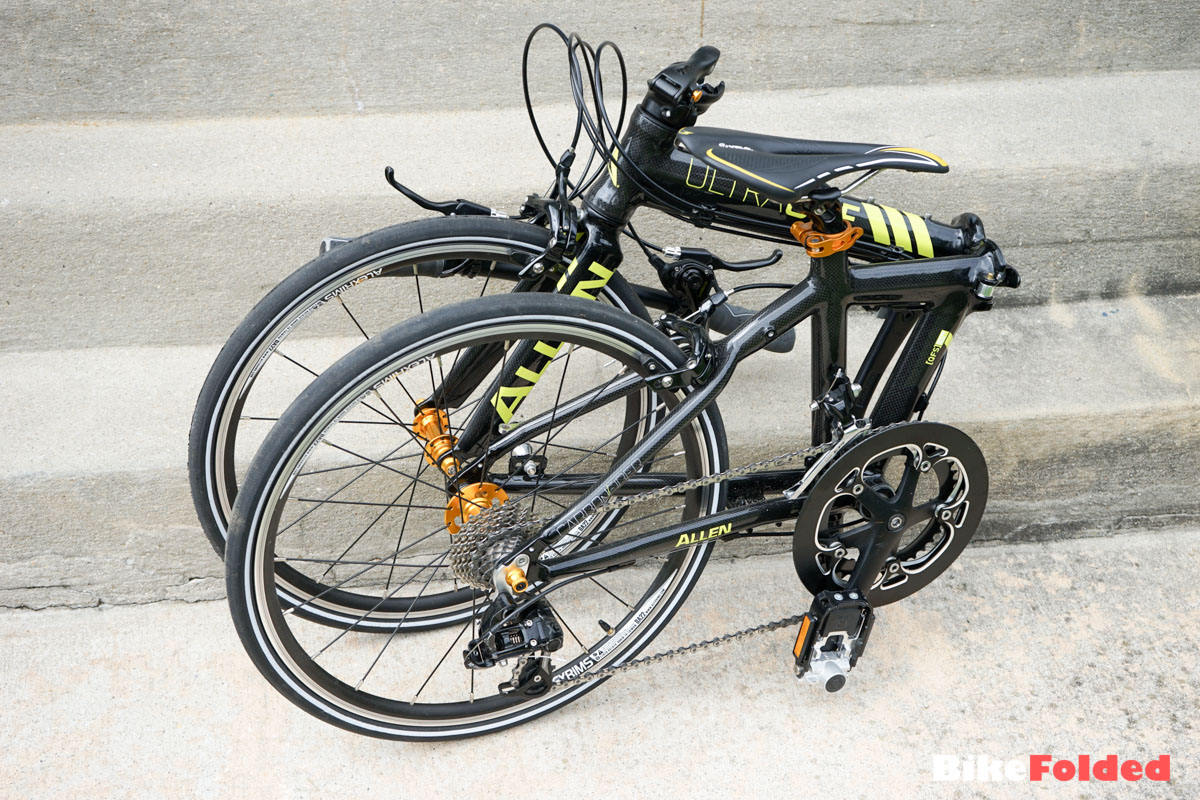 The manufacturer discontinued their folding bike line up since 2017 and now bad news keep coming. Both the Ultra 1 and Ultra X are on a recall after they received reports of broken frames that made riders fall. Fortunately, there was no injury involved.
The number of bikes in this recall is 150 for the 2 models. If you own one of the bikes, you should stop using it immediately and contact Allen Sports for the refund. You can either email Allen Sports at [email protected] with a photo of your bicycle or call 800-722-5536 for more instructions.
Disclosure: I might earn commission from qualifying purchases. We use the commission to maintain the website, buy new products and create content for free, so thank you!