I've heard all kinds of excuses for not biking to work. The most common ones are concerns that it is not safe to lock your bike on the street, or you don't want to get sweaty at work.
All those problems are solved with a folding electric bike. Now a full battery charge can cover a distance of a few dozens of miles, and you can store the bike under your desk. So you still can enjoy the freedom of biking without getting sweaty or ruining your suit. Following are some of the best folding electric bikes in the US.
1. e-JOE Epik Sport Edition SE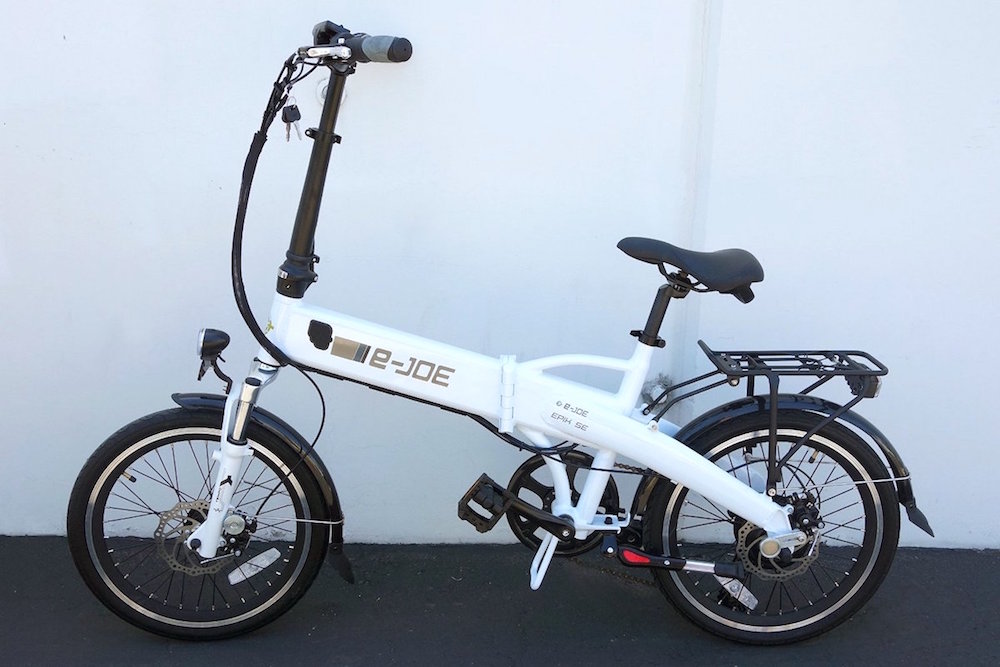 This is a widely popular electric bike and the new Epik Sport Edition even got some upgrades like the 350-watt geared hub motor, a 7-speed Shimano drivetrain and a basic front suspension fork. What's great about the Epik is that it offers 3 levels of pedal assist and the thumb throttle control, so you can switch between assist mode, throttle only or no assist. The top speed of the bike is 20mph.
The 36V 9Ah Lithium-ion battery is hidden inside the 6061 Aluminum Alloy frame. A full charge takes around 4 hours and it can help you ride 20-30 miles in assisted mode. The bike weighs 42 lbs and folded dimensions are 35 x 24 x 17 inches. You can buy it in Black, White or Blue color.
2. ProdecoTech Mariner 500 v5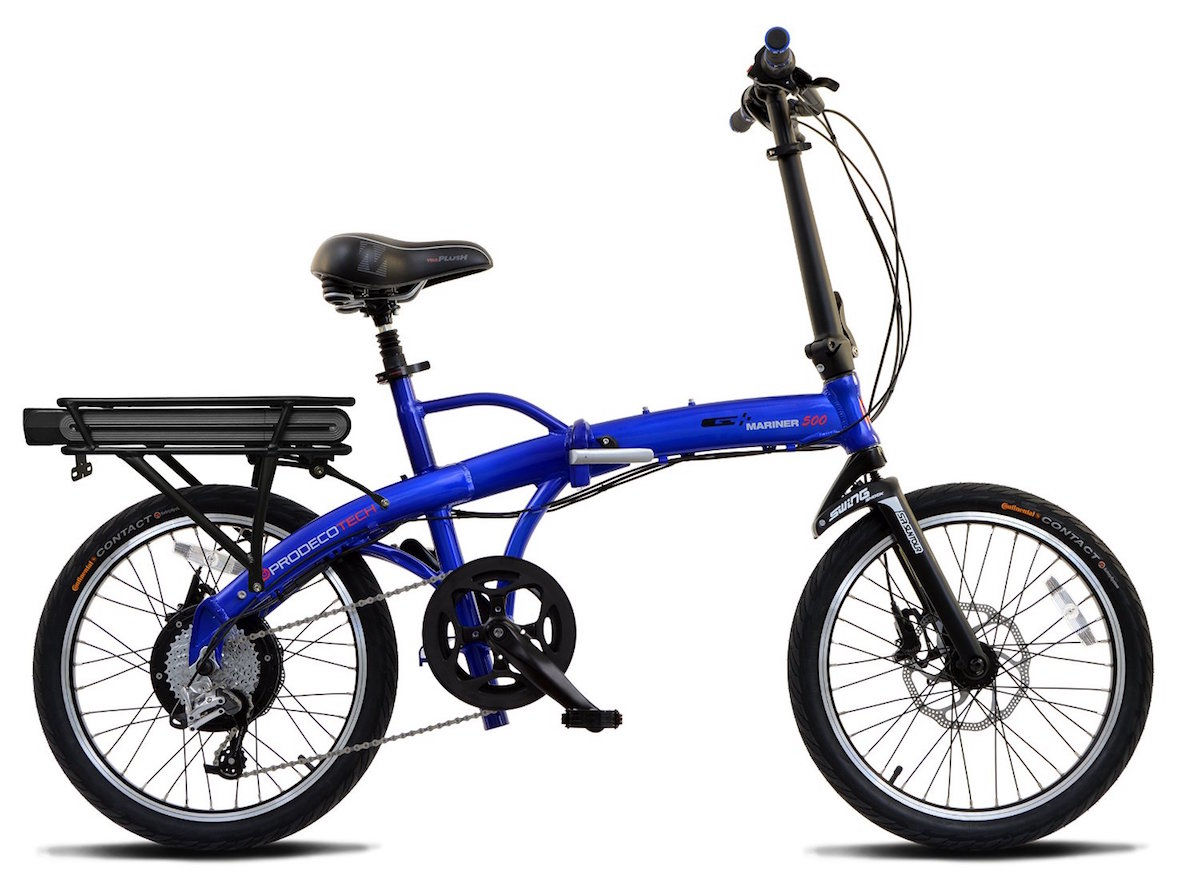 ProdecoTech is probably the most reputable folding electric bike manufacturer in the last few years. When I went shopping for my first bike, Prodeco bikes were always the best options.
The new version of Mariner 500 has been vastly improved. Apart from the upgraded 48V 500W motor, it also features the Suntour Swing Shock fork, Avid DB1 Hydraulic brakes and SRAM XO Shifter & X9 Derailleur. It weighs 48 lbs and folded size is 36″ x 29″ x 16″.
There were some complaints about the battery of the old v4 version and the issue has been fixed in the v5. ProdecoTech upgrades to the new rack and 36V 11.6Ah Samsung Cell battery. The distance per full charge ranges from 28 to 38 miles. The Mariner 500 also comes with a variable throttle, so you can use pedal assist depending on your needs.
3. Enzo eBikes Electric Folding Bicycle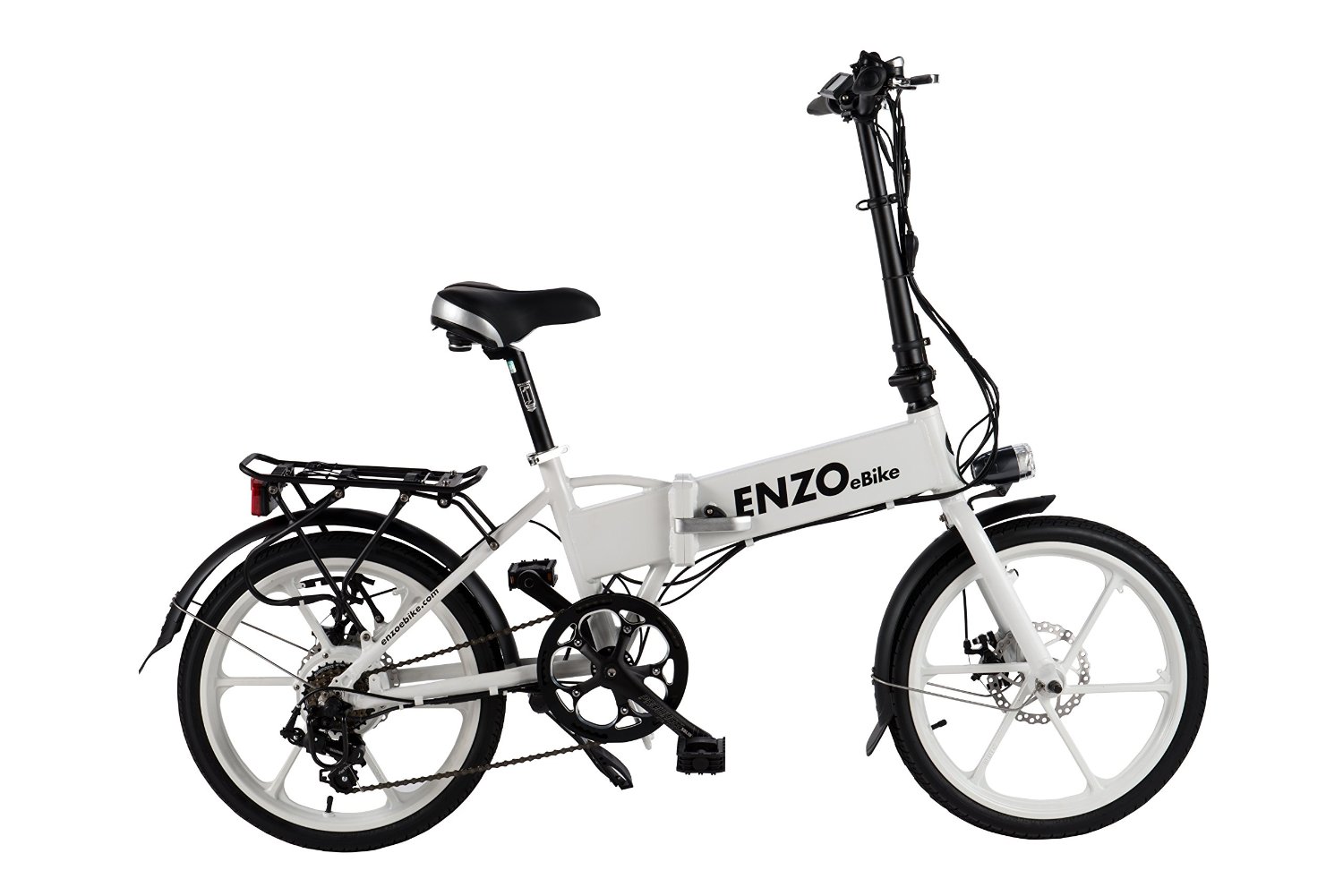 The Enzo bike shares a lot of features with the e-JOE bike, the names sound similar and even the design looks pretty much the same. However, there are some differences inside the hood. Notably, the Enzo comes with extra features like seat post pump, storage bag and you can get the glow-in-the-dark color. It has 5 levels of pedal assist and trigger throttle.
However, the Enzo has some limitations like no suspension fork, besides, it is heavier at 48 lbs.
The newest version has some great upgrades like the removable Samsung 36V 8.8 Ah battery, 350W Brushless Rear Direct Drive to achieve up to 50 miles, new 160mm Hydraulic brakes with power cut-off when braking, and Shimano 7-speed drivetrain.
4. e-Mazing Innovations B.O.B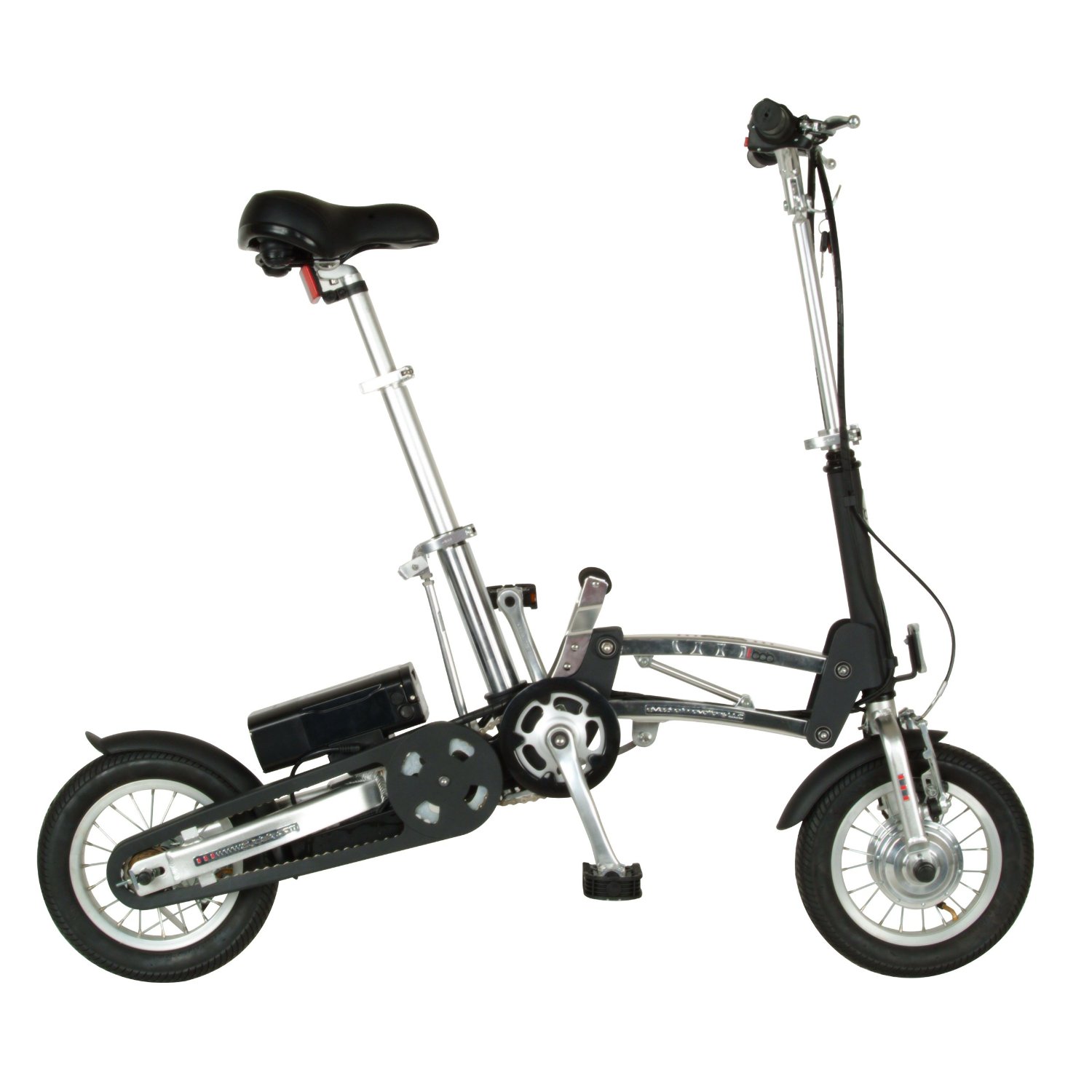 If portability is your important requirement and you find other bikes cumbersome, the e-Mazing Innovations is the lightest and smallest bike on the list.
Unlike others using 20-inch wheels, the e-Mazing bike uses tiny 12-inch wheels. Its weight is just 35 lbs, it is easy to fold up and you can easily take it to the bus or subway. However, you will have to accept some compromises like lower top speed and reduced comfort.
Anyway, this is a very well-built bike and it offers both pedal assist and throttle mode. You can also find fenders and chain protector to keep you clean when commuting to work. The estimated battery range is 20-30 miles depending on the terrain and the mode you use.
5. Uebiky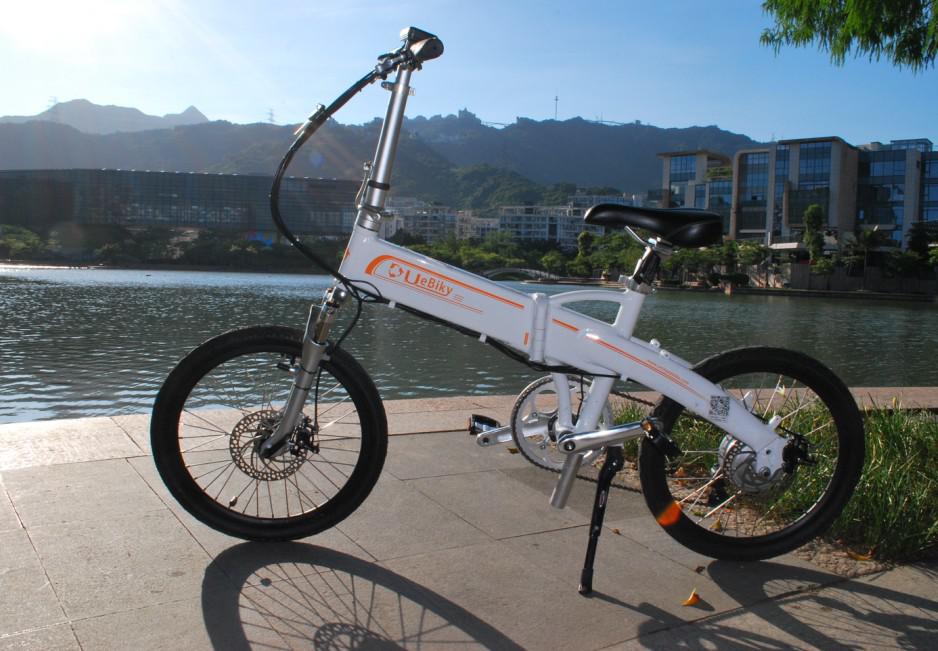 This is a low-budget bike if you can't afford the e-JOE or Enzo bike above. It still looks stunning in a white gloss paint and aluminum body. The Uebiky weighs about 43 lbs, it comes with front fork suspension and 36V 8.8Ah lithium-ion battery. The battery range can max out at 33 miles, but I just can reach 19 miles most of the time.
A disadvantage of the bike is that it doesn't have the throttle mode. Actually, there is just aerobic exercise mode that offers 5 levels of pedal assist.
What's your favorite folding electric bike? Let us know is a comment below.