I've used many cycling gadgets but most of them are not really useful in everyday use. I've seen many cyclists use a GoPro action camera mounted on their helmet to record footage on the road, however, it doesn't offer anything else. apeman SEEKER R1 is a 4K camera, but it also offers a lot more useful features for cyclists. The product was introduced at CES 2022 and launched a few months later on KickStarter and their official website.
Once opening the box, you will be surprised with loads of accessories. There are a carrying case and two other boxes. In the first box, you can find the handlebar mount for your smartphone. The second box comes with a rubber cover for the camera ports, a sport protective frame, and some mounts to attach the camera to any surface. The Seeker Essential case feels very tough and durable, it is where you can keep the camera with its housing, two batteries, two USB-C cables, zip ties, a lanyard, and a bike mount.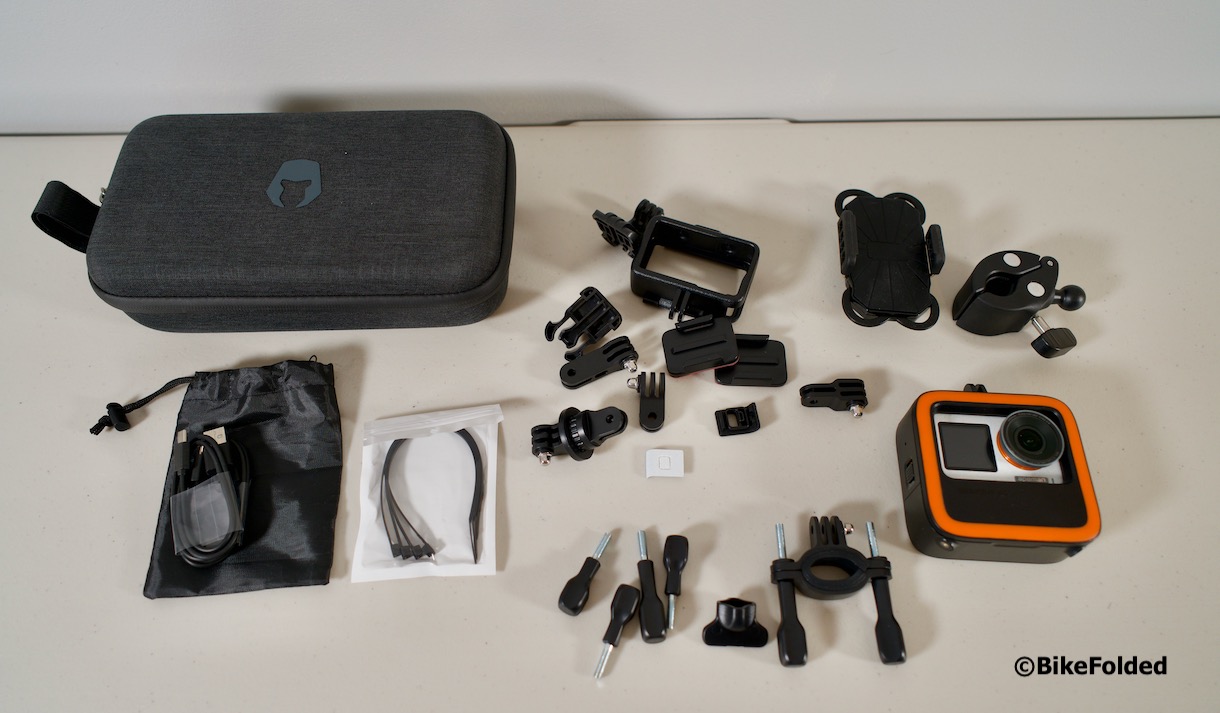 The SEEKER R1 is the heart of the gadget. It comes inside a bulky housing which adds a red LED taillight around the perimeter, laser lights to mark a virtual bike lane and a 5,000mAh rechargeable battery for additional 5-hour runtime. You can remove the camera from its housing and it becomes an independent 4K action camera. Then you can use the protective frame and mount it on the handlebar or your helmet. This camera has a weatherproof design, dual screens, image stabilization and can shoot 4K at 60fps. It is a versatile camera that you can use not only on your bike but also out of the bike; Therefore, you can capture any moment of your bike trip.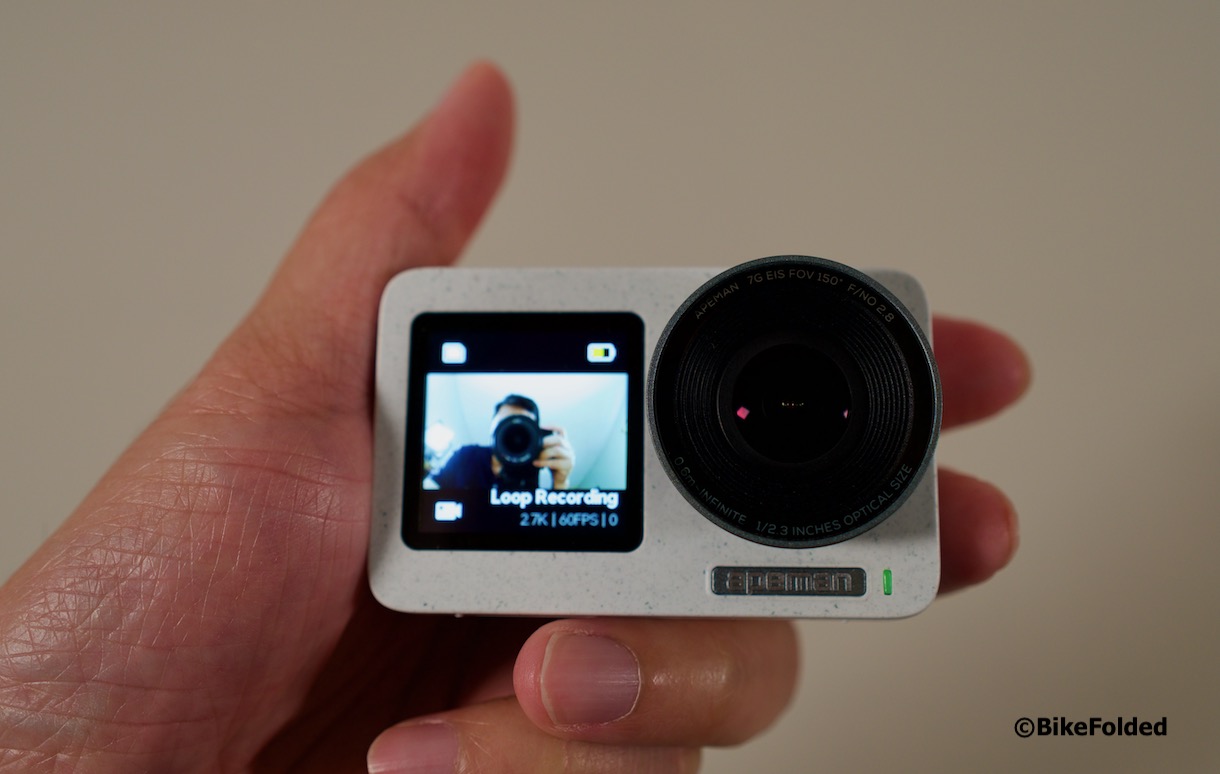 Setting up the SEEKER R1 is quite straightforward. I just mounted it to the seatpost of my bike by turning hand knobs to tighten the screws; No tool is required during the whole setup. Next, I installed the Go Ape app on my phone, and finally connected the camera to my phone via Wi-Fi connection. Of course, you can use the camera without the app but you won't be able to use its best feature named Rearview e-Mirror. The R1 camera is combined with your smartphone to provide a live feed of incoming vehicles from the back so that you can safely change lane or make a turn without checking over your shoulders. This is like a rearview mirror on your car. You can see everything on your phone as you ride; It also displays some other information like battery life, current speed, direction, or altitude.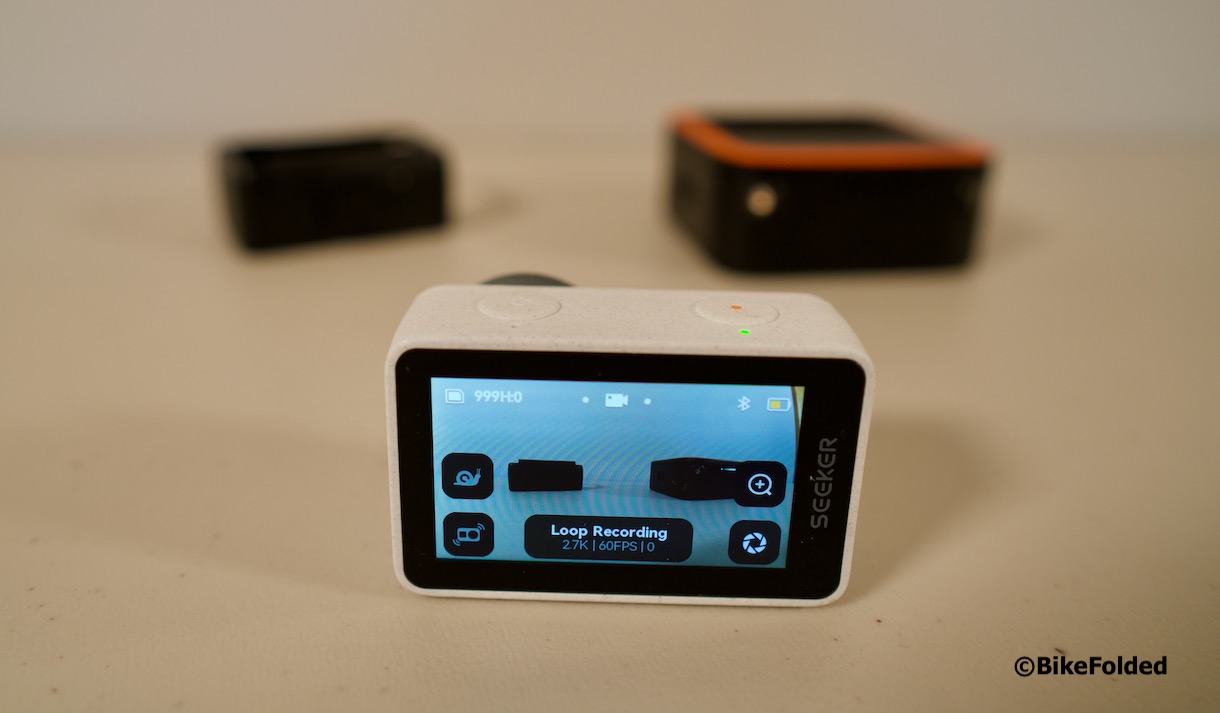 As mentioned earlier, the camera housing has laser lane indicators on either side of your bike. This creates your own bike lane so that other vehicles could keep a safe distance from you. The virtual lane is bright and clear, so I feel much safer riding my bike at night. Another nice safety feature is the smart taillight; It is a solid light when I ride my bike but once I slow down, it begins flashing to notify others and avoid rear-end accidental collisions.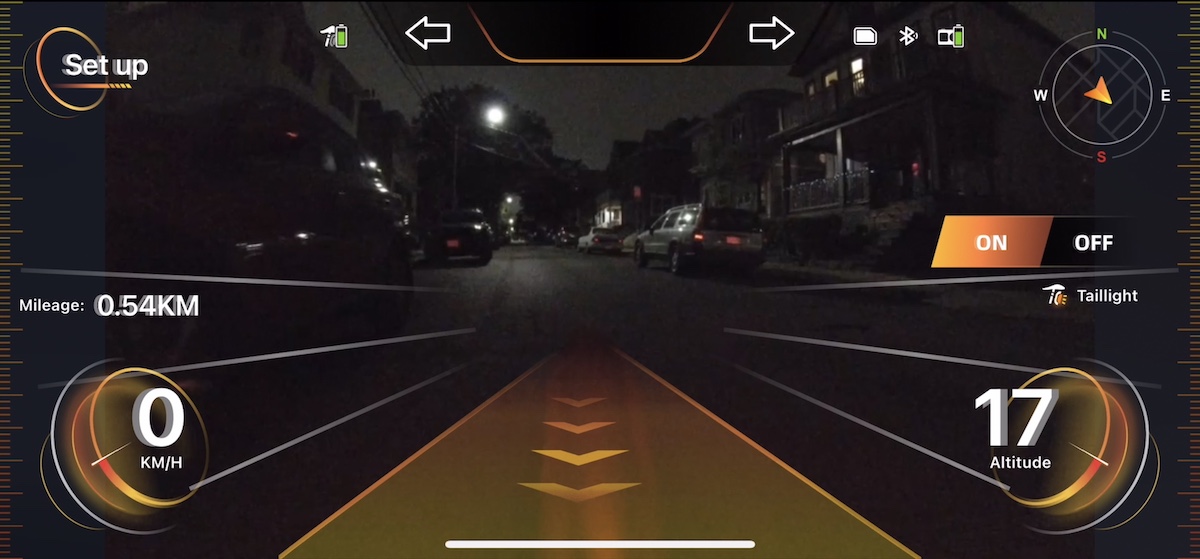 Conclusion
Pros
Easy to set up
Useful safety features like rearview e-mirror, rear taillight and virtual lane
Large 5,000mAh battery
Useful app
All accessories and mounts are included
Suitable for all weather conditions, in rain or snow
Cons
Average video and audio quality
microSD card is not included
Bike safety technology seems to be the trend for bike gadgets in the upcoming years. The SEEKER R1 is an appealing product for cyclists and bikers and it comes very close to an essential gadget for them. At the moment, it has a hefty price tag of $429 and I only recommend it if you really like those safety features.
Disclosure: I might earn commission from qualifying purchases. We use the commission to maintain the website, buy new products and create content for free, so thank you!