Picking your first folding bike is not an easy decision, especially when you do it online. Searching for the term "Folding Bike" on Amazon returns a lot of options but majority of them are junks from China. You should totally avoid purchasing those cheap folders as they are a waste of money and can be dangerous as well.
I created some lists to facilitate your buying decision, check them out:
However, the best folding bikes are not necessarily the most popular ones because they can be out of budget of many normal riders. You will be surprised when seeing the list of the best-selling folding bikes in the United States, let's take a look.
Weight: 33 lbs
Folded Size: 32.5″ x 26″ x 16″
Frame: Alloy
Schwinn Loop has been always among the top-selling folding bikes since its release a few years ago. This is my 2nd folding bike and I am quite surprised that it is running smoothly until today. The bike has 7 speeds, a sturdy frame, and all essential accessories are included. You even don't need to buy a carrying bag. Another huge advantage is the low price, finally, you can own a folding bike without breaking the bank.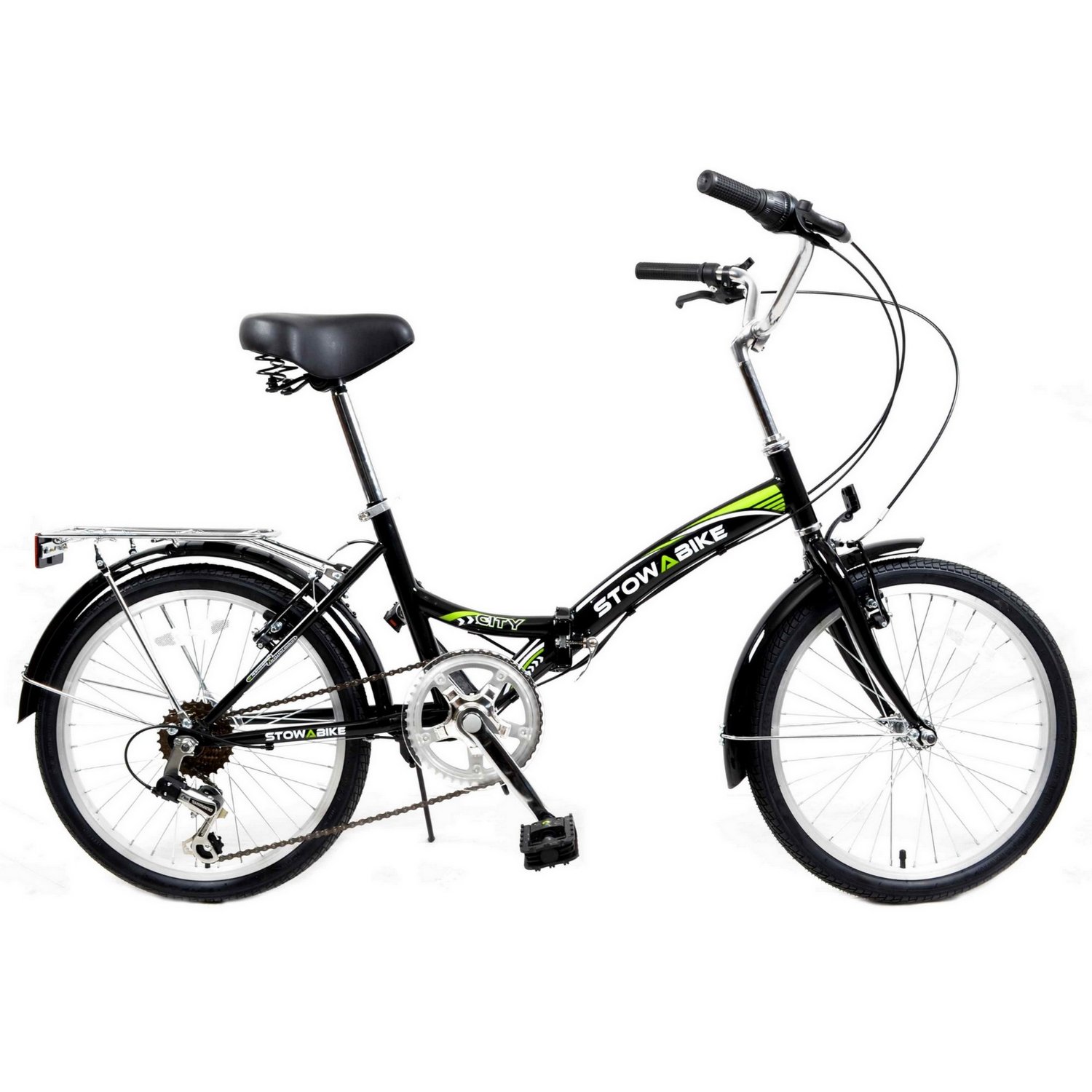 Weight: 34.1 lbs
Folded Size: 36″ x 24.2″ x 10″
Frame: Steel
The Schwinn Loop was cheap but the Stowabike City is even cheaper. You can buy it for just around $100 which is the same price as normal bicycles. I can't imagine this bike make it into the list because it has a lot of limitations. It is clunky and too big even after being folded. Probably, the price is more important than anything else.
Weight: 26 lbs
Folded Size: 31.9″ × 25.7″ x 11″
Frame: KM Series 7005 Aluminum
Dahon Mariner D7 is my favorite folding bike so far. It is not the cheapest option but it has better build quality than any other bike in this list. It's been available for a few years in the US and I always recommend the bike to my friends.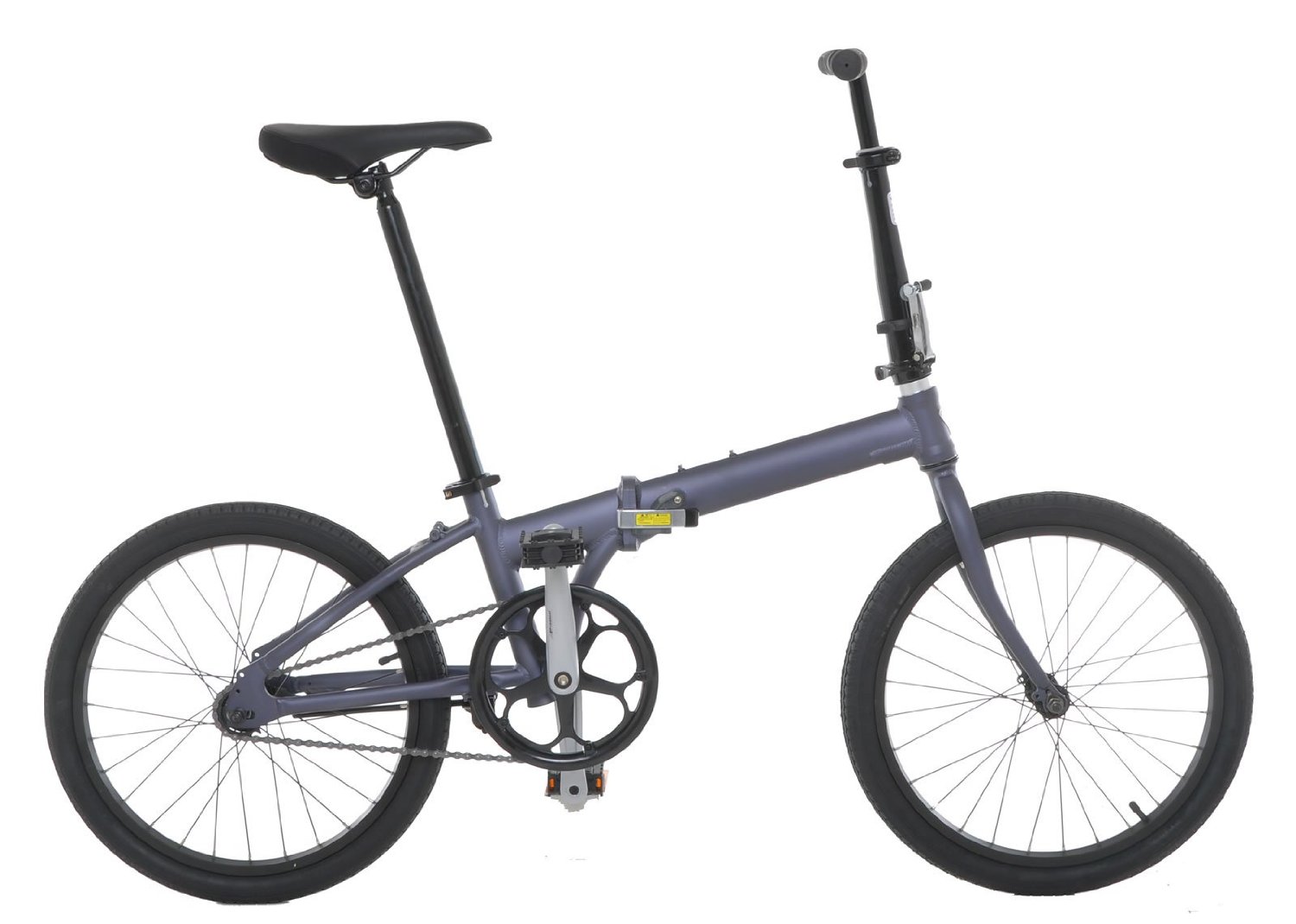 Weight: 21.5 lbs
Folded Size: 32″ x 25″ x 12″
Frame: Aluminum
Unlike the most popular bikes above, the Vilano Urbana features a minimalist design with 1 gear only. Notably, it is equipped with a coaster brake on the rear hub, so you won't have to deal with the mess of brake cables and shifter cables on the bike. The small size and lightweight body are some more advantages of the Urbana. I forget to mention, it is priced very reasonably as well.
Weight: 23.5 lbs
Folded Size: 30″ x 22″ x 10″
Frame: Aluminum
I had a terrible experience with the Retrospec Bicycles Speck as it arrived with a broken rim. I also contacted the company but they were not helpful at all. I saw some other buyers receive a broken bike but most are satisfied with the purchase. I guess I am just another unlucky customer. The bike looks really promising with a simple design, a coaster brake, and a lightweight frame.
Are you surprised with any folder in the list? Leave a comment below to let us know which folding bike you are buying.
Disclosure: I might earn commission from qualifying purchases. We use the commission to maintain the website, buy new products and create content for free, so thank you!