BMW Motorrad is the motorcycle brand of the German luxury vehicle manufacturer. This time, they've partnered with ZEG to make the BMW Motorrad X2City folding electric scooter.
The scooter will be distributed via bicycle shops and KETTLER Alu-Rad GmbH, and serviced by the bicycle business.
The kick-scooter has a low weight of just 44 lbs (20 kg) and the steering unit can be folded down for a more compact size. The scooter can fit in your car trunk, just like any other folding bike. It has a distinctive design with big and wide wheels. We also have disc brakes on both of the wheels. Some other nice features include a rear brake light, a telescope handlebar stem, and a micro-USB port to charge your smartphone.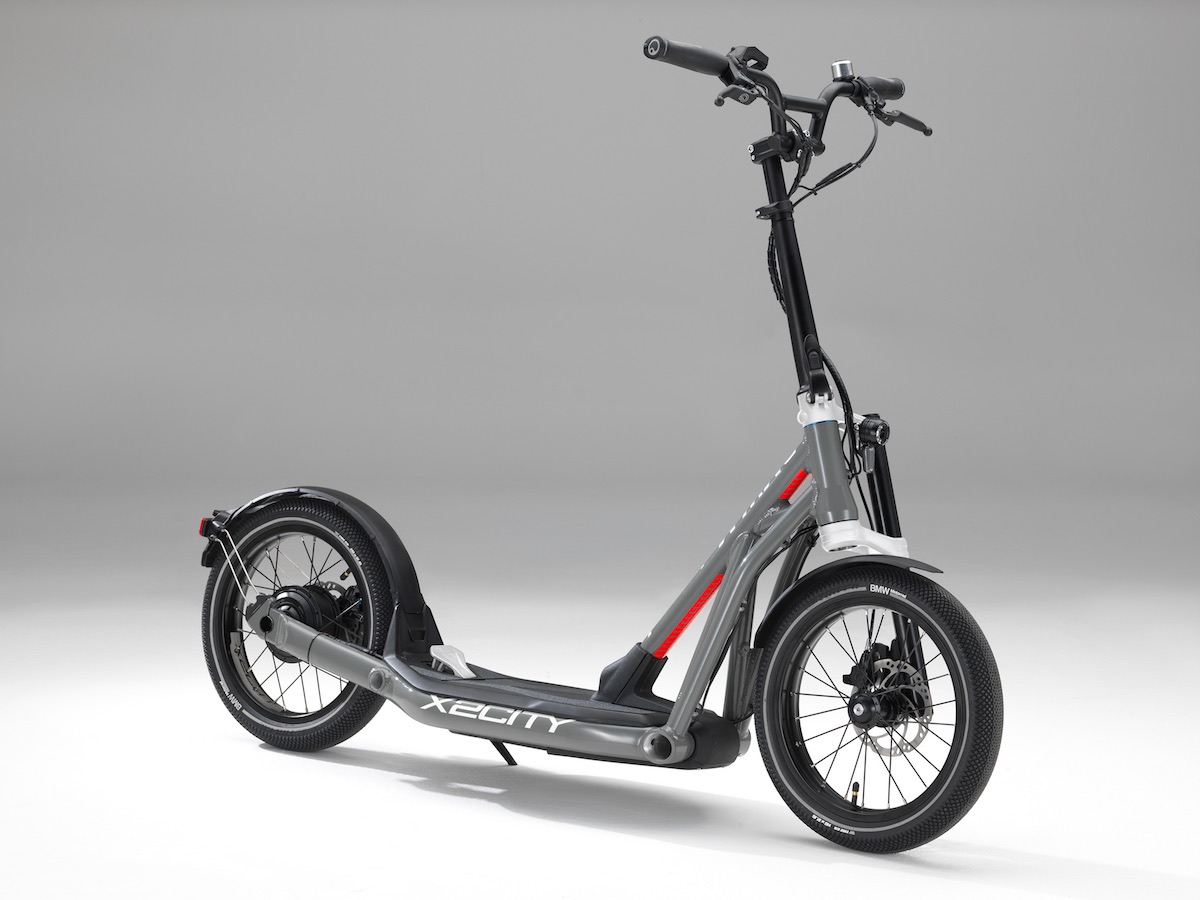 The X2City features an electric auxiliary drive in the rear wheel which offers five speeds (8, 12, 16, 20 and 25 km/h). The motor will only be activated when you reach the speed of 6km/h.
The scooter is powered by a 408 Wh lithium-ion battery, it has a range of 25-35 km and a full charge takes around 2.5 hours.
The X2City will be available by the end of 2017 for less than €2,500 or $2,850.
Disclosure: I might earn commission from qualifying purchases. We use the commission to maintain the website, buy new products and create content for free, so thank you!