Brompton folding bikes used to be expensive and they are out of reach of most average cyclists. In early 2019, the UK manufacturer launched its most affordable bike ever and it is named after the foundation year of the brand. The Brompton B75 costs just £745 in the UK or $995 in the United States. Most people are wondering about the differences between the Brompton B75 and the Standard Brompton. What features do we have to sacrifice to receive a lower price? Let's take a look at the specifications of the B75 and compare them to the Standard edition.
Handlebar: The B75 uses the Classic M-type (1015mm) handlebar. This is the old M-type handlebar version that was equipped on Brompton bikes before 2017. It has the same handle height as the newer version but it is more curve and has higher rise. As the result, the stem on the B75 is shorter than the one on a standard M-type bike. Therefore, you can expect the handlebar of the B75 a little less stable.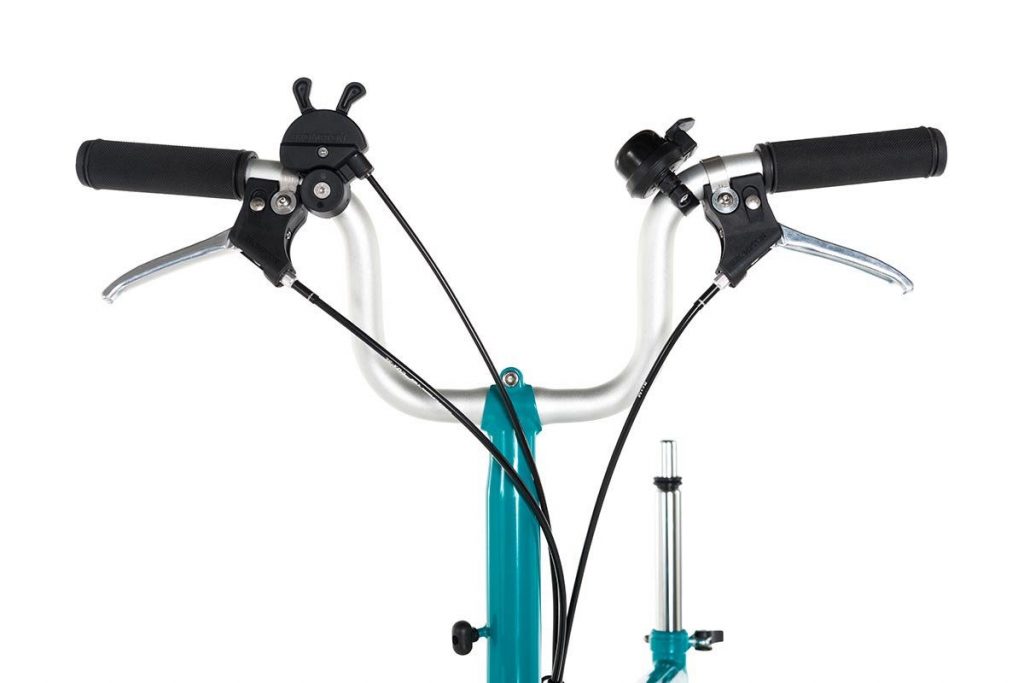 Frame: The B75 uses exactly the same steel frame as seen on any other Brompton. However, it has only one color option which is Water Blue. The frame and extremities' colors are uncustomizable.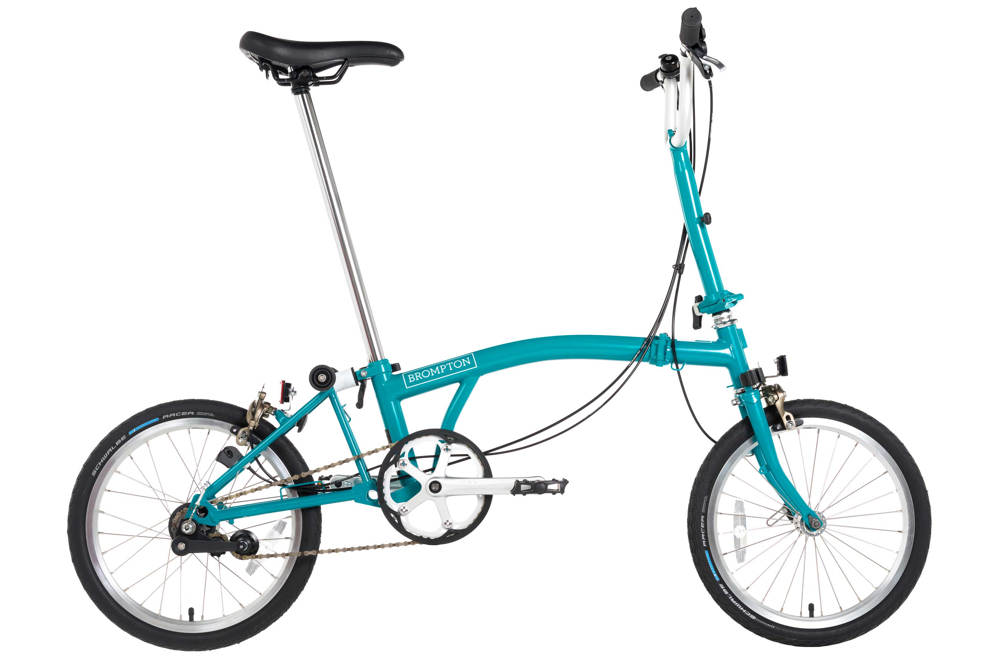 Gears: The bike has 3 speeds like the Brompton M3L or M3E, however, it uses the former version of gear shifter which is not paired with brake levers. Since 2017, standard Brompton bikes use gear shifters with integrated brake levers which improve the shifting ergonomics and streamline the look of the Brompton.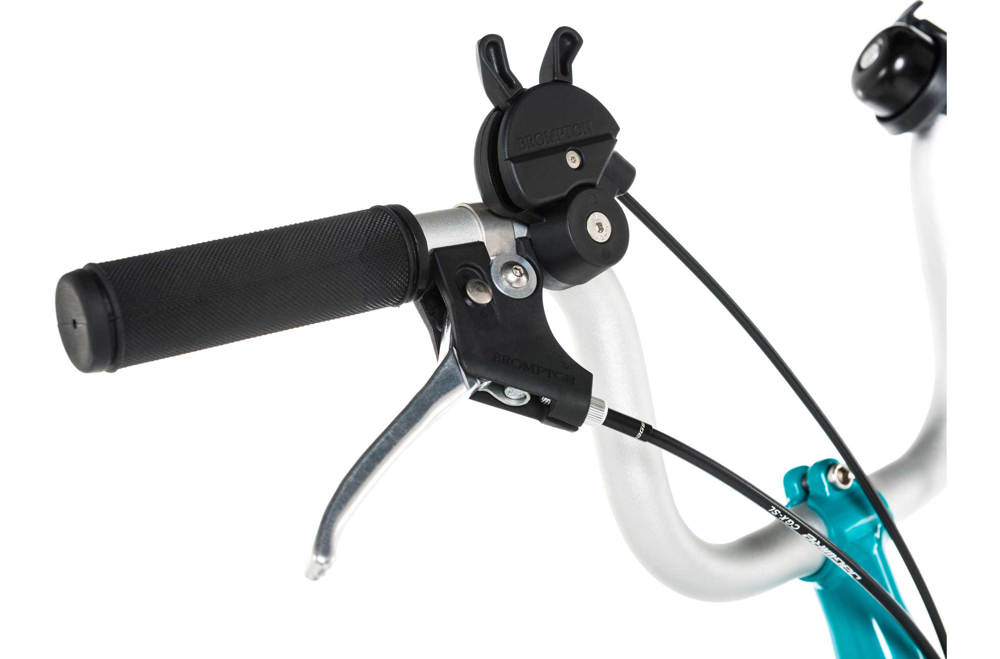 Mudguards: E type (no mudguards, no rack)
Gear Ratio: -12% gearing as standard, same ratio on any bike, not customizable.
Saddle: B75's saddle doesn't have the same quality as on Standard version but it can be easily replaced.
Seatpost: Extended (inside leg up to 35 inches)
Lighting: Reflectors only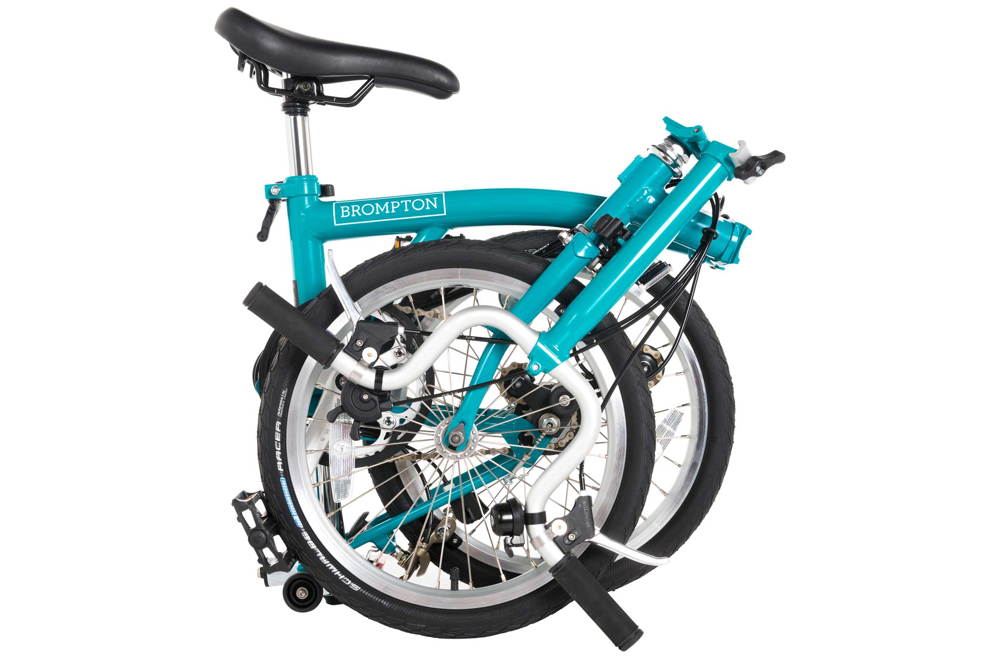 Tires: This bike features Schwalbe Marathon Racer tires without reflective sidewalls.
Pedals: non-folding pedals
Weight: The B75 weighs 11.6 kg (25.57 lbs) while the standard M3E weighs 11.13 kg (24.54 lbs).
Disclosure: I might earn commission from qualifying purchases. We use the commission to maintain the website, buy new products and create content for free, so thank you!