This is the best time to be alive for cyclists. Bike computers are now so advanced to collect all important data about your ride. The Garmin Edge 520 is among the best bike computers on the market right now, let's see how you can benefit from the accessory.
Unboxing & Setup
Design & Features
The Garmin Edge 520 looks sleek and compact as it should be, however, you shouldn't underestimate it because this is a powerhouse. It is packed with a lot of features that you won't be able to find on entry-level options.
The Edge 520 doesn't have a touchscreen but it's actually an advantage in my opinion. The Edge is IPX7 certified, that means it will survive when submerged into 1m deep water for 30 minutes. Therefore, you can find yourself riding under the rain more often, and touchscreens don't perform well in this case. The physical buttons on the side and on the bottom are easy to use and they will work under any weather condition.
Inside the box, there are the Edge 520, a USB cable, a tether, and 2 mounts. If you buy the bundle, you will also receive some more accessories like the heart rate monitor, cadence sensor, and speed sensor.
I often use the standard mount to attach the bike computer to my bicycle because it doesn't require any tool and I can remove it easily. Check out the video below to see how it is installed on the handlebar of my Allen Sports Ultra X folding bike.
Before using the Garmin, I usually used my smartphone to track my stats and didn't have a need for an advanced bike computer like this. You can install apps like Strava or Endomondo on your smartphone and you'll be able to retrieve any data you want. They even have built-in ANT+ support, so you can connect to virtually any ANT+ accessory. So, what's the benefit of the Edge 520 over a smartphone?
Firstly, the Edge 520 is much more durable. It is waterproof and it won't break when you drop it on the ground. There are just a few waterproof smartphones on the market but you will need a rugged case to protect it from dirt and drops.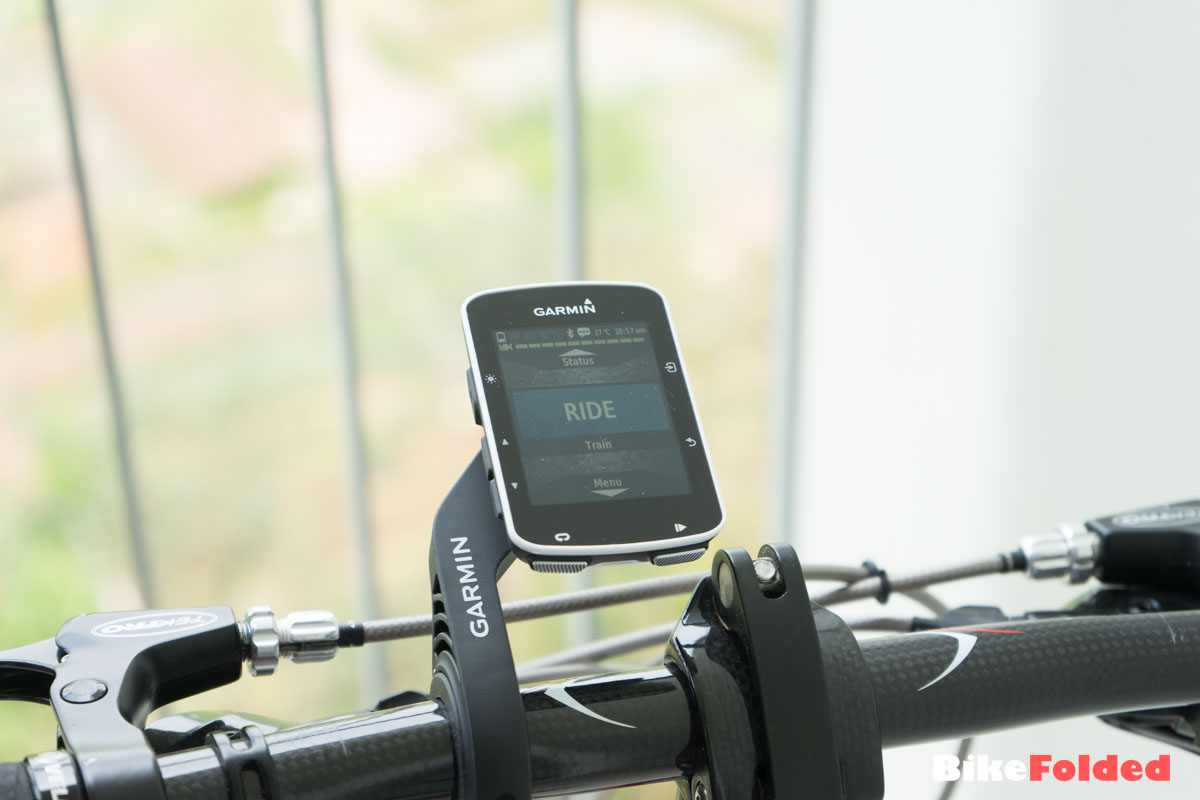 Secondly, the Garmin has great battery life. I often ride for roughly 1 hour per day and I don't have to charge it in 2 weeks, that means it could last at least 14 hours. The battery life is a little shorter when I use the live segment feature. Notice that the display is always on, so you can always keep track of your training session, including info like time, speed, distance, current time and calories.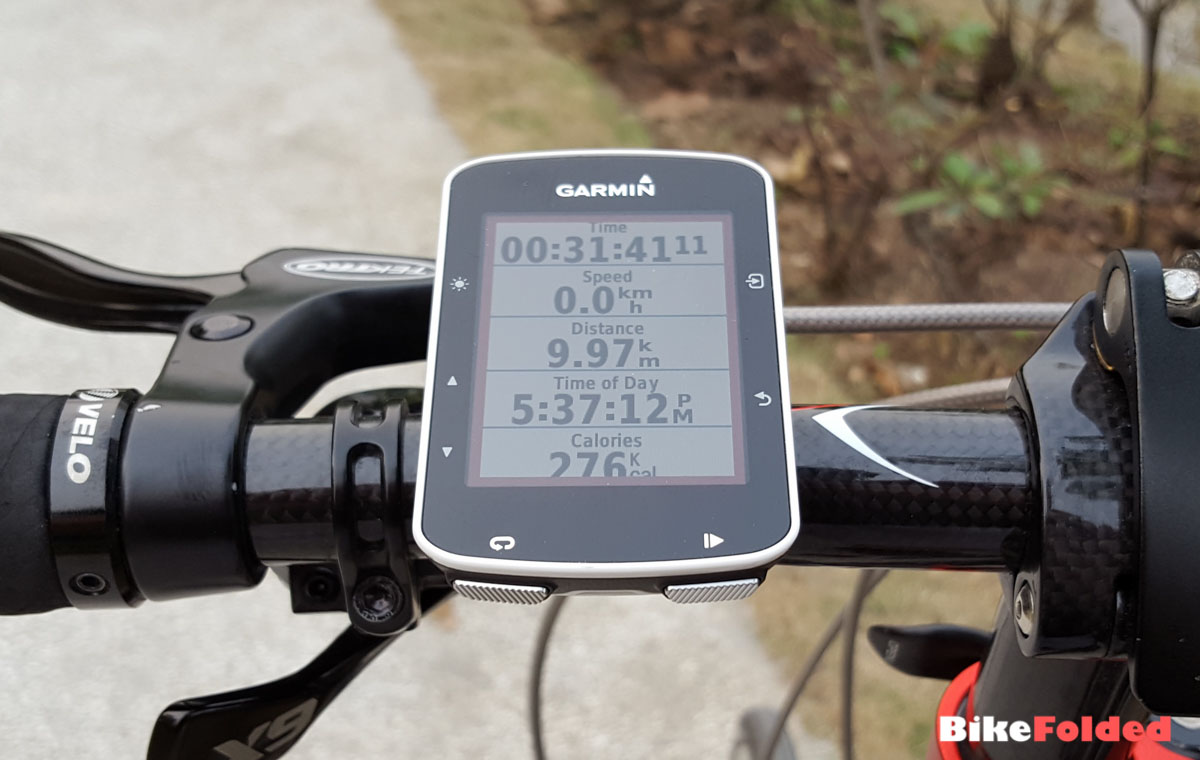 Next, the Edge is more convenient to use. It has built-in GPS, so you totally can leave your smartphone at home and enjoy your ride without any distraction. Just power on the unit, then press on the Start button on the bottom to start your ride. All data will be pushed to Strava and Garmin Connect apps automatically.
Finally, there are some more interesting features like Virtual Partner, and especially Strava Live Segments. Basically, segments are loaded onto your Garmin and you can race against your goal, rival (the rider above you on the leaderboard), personal record and KOM/QOM.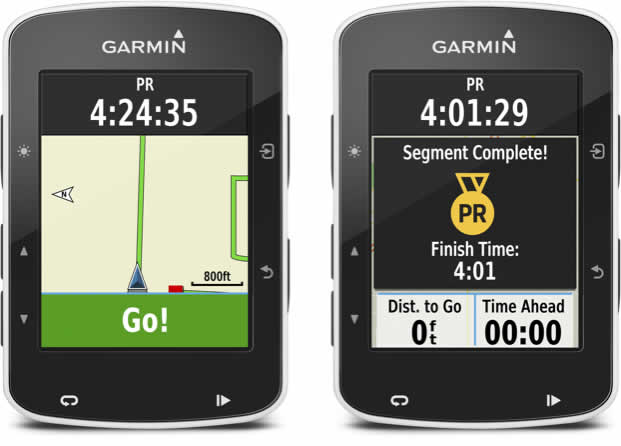 The only drawback of the Edge 520 is the terrible default map. The OpenStreetMap is a little better but still doesn't have enough details, so all those maps are not reliable. I just wish that they could integrate Google Maps into the device, that would be awesome.
Conclusion
Pros
Compact and durable
Easy to use
Great battery life
Many useful features
Cons
The Garmin Edge 520 is absolutely the best bike computer you can buy right now. We at BikeFolded totally recommend the device.
Disclosure: I might earn commission from qualifying purchases. We use the commission to maintain the website, buy new products and create content for free, so thank you!