Folding bike enthusiasts were so excited with the launch of the Helix as it was promised to be the world's best folding bike without breaking the bank. I didn't back the Kickstarter project but I'd love purchase one right now at full price. There are a lot of promising features like the titanium frame, bigger wheels, and a small folded size that could fit in a suitcase. However, I'm so disappointed as the release date kept being delayed.
The Helix was planned to accept preorders in August 2016 and start delivering to customers in the late summer. However, they announced some schedule changes in the most recent update. Due to the shortage of components and changes during the research and development phase, they have to push the dates 3 months back. Specifically, they will accept preorders in November 1st and deliver in Spring 2017. Kickstarter orders will be delivered sooner in late October 2016.
Update: Finally, the first backers started receiving their bikes in May 2019. However, the production is really slow and other backers might have to wait a few more months or even years for their deliveries.
Following are the pre-order prices:
Single-speed Helix: 1500 USD
10-speed Helix: 1600 USD
11-speed Shimano Alfine model: $1900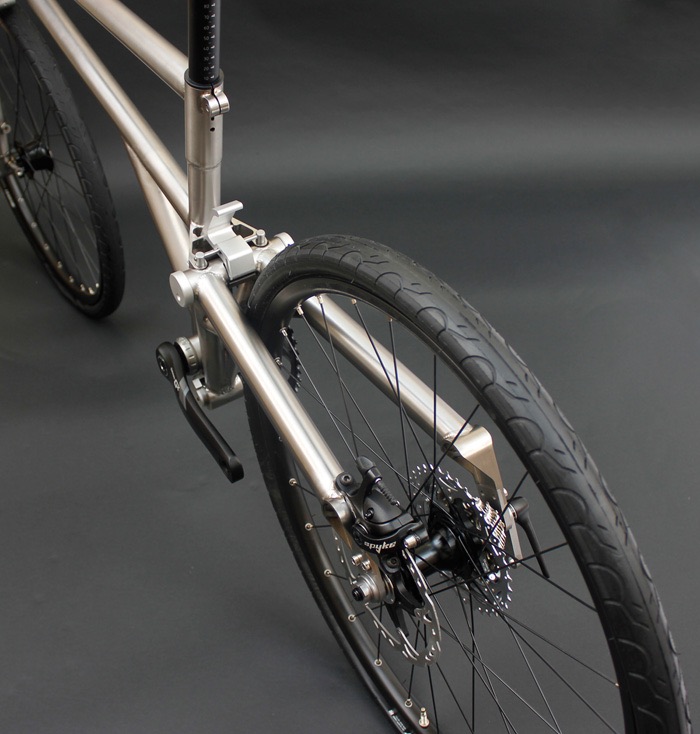 Some notable changes of the Helix bike include the proprietary hub, new rear dropouts, an all round tube structure, a bulge in the seat tube, a bushing-pin interface on the swingarm latch, an improved helical hinge, and the brushed finish.
Disclosure: I might earn commission from qualifying purchases. We use the commission to maintain the website, buy new products and create content for free, so thank you!