Many cyclists think that they can't carry their kids behind with a folding bike, but it's totally wrong. I tested the InSTEP Sync Single Bicycle Trailer with the Dahon Speed P8 bike and they are just perfect together.
Attaching the trailer to the bike is extremely easy since it has quick-release wheels. Once you take the trailer out of the box, it will take just a few more minutes to set it up with your bike. What's great about the trailer is that it can be folded flat for easy storage and transportation. I can easily fit the trailer and a folding bike inside my car trunk. And once I arrive at the destination, I can unfold both of them and it's ready to ride in less than 2 minutes. The folded dimensions of the trailer are 30″ x 20″ x 6″ and it weighs 22.93 lbs.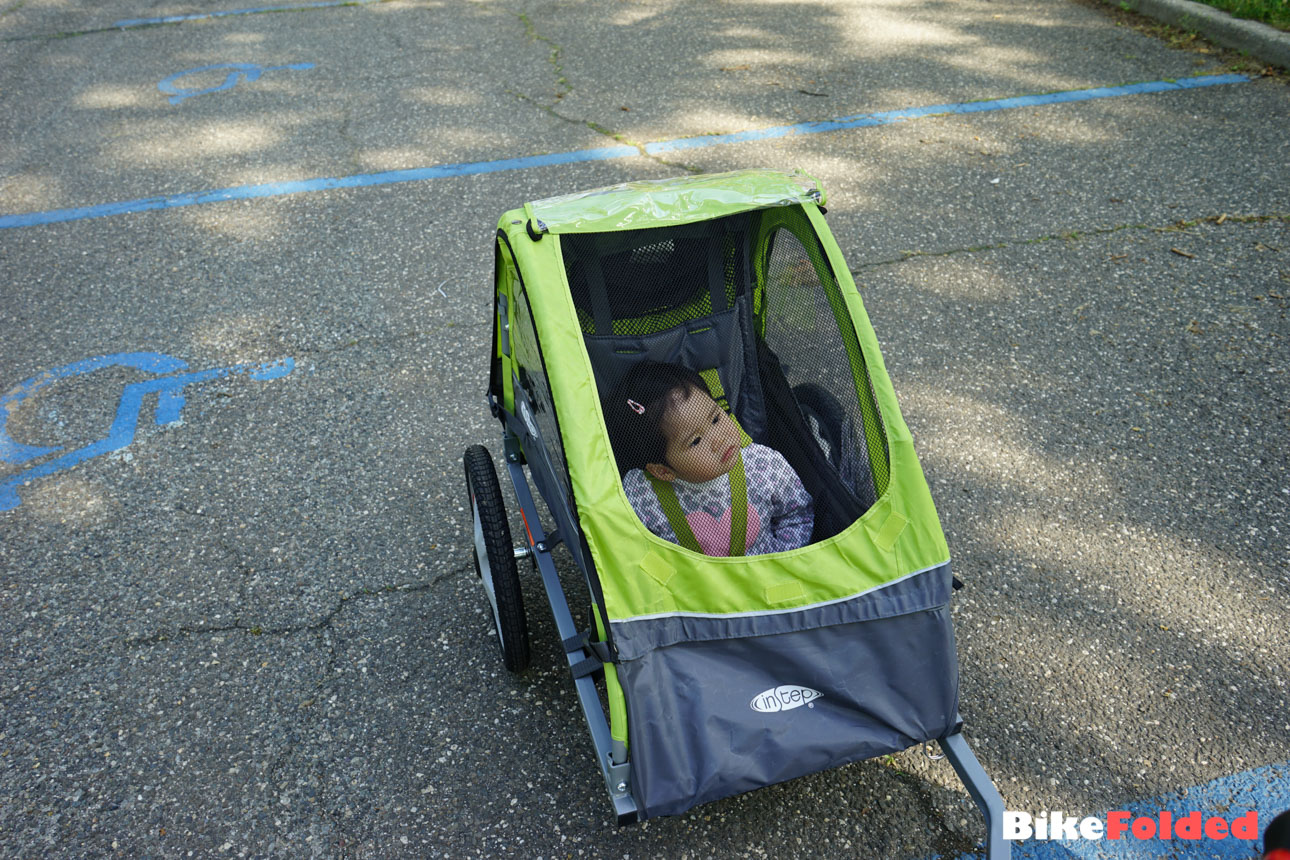 You can open the bug screen and front canopy so that your kid can enjoy the beautiful scene and weather. However, make sure to equip your bike with mudguards to prevent dirt or rock from hitting your baby's body.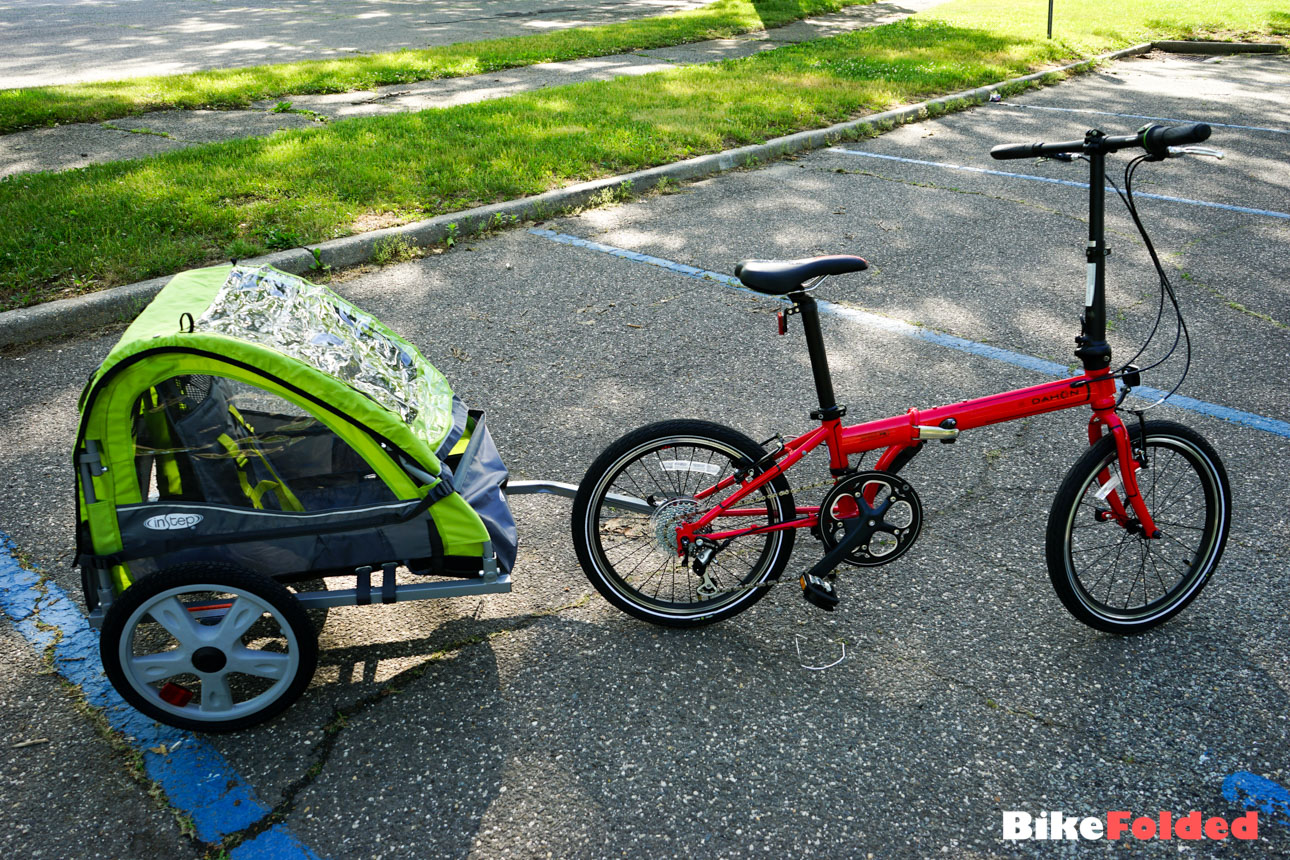 Riding the trailer is quite comfortable for both you and your kid. The wheels are big enough and your baby will sit safely behind with seat belt. A safety flag is included so that people could see your kid on the road easier.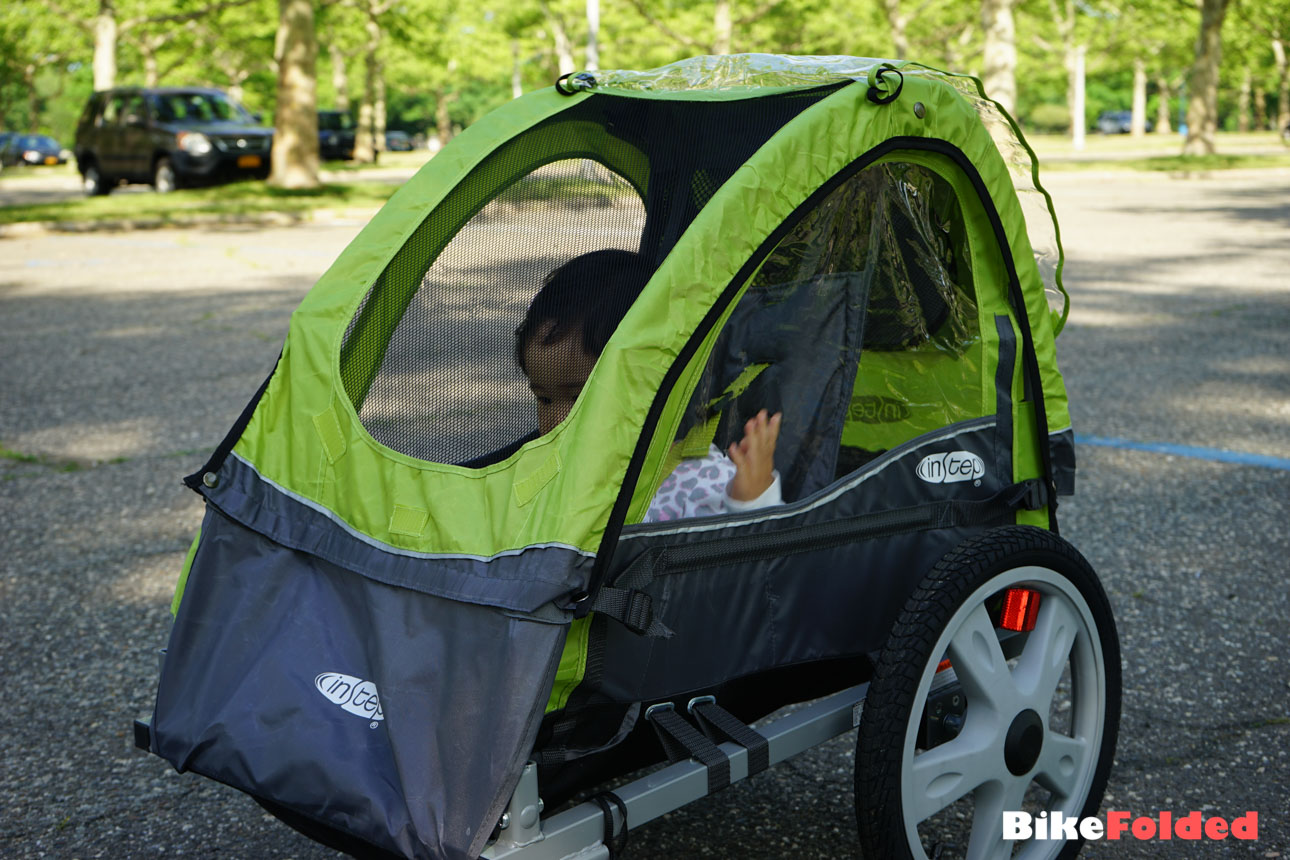 I highly recommend the product and I'm pretty sure your family will have some quality time together.
Disclosure: I might earn commission from qualifying purchases. We use the commission to maintain the website, buy new products and create content for free, so thank you!