A few months ago, Dahon announced their new folding bike lineup for 2016/2017. Now, some of them have been officially available in the United States. Specifically, those are the three bikes: 2016 Qix D8, EEZZ D3 and Jifo Uno.
Notably, all of them are equipped with the new Jiffold vertical folding hinge. You can buy them easily at any Dahon dealer around the North America or buy it online on Dahon's website.
Check out the specs of those new folding bikes below.
2016 DAHON EEZZ D3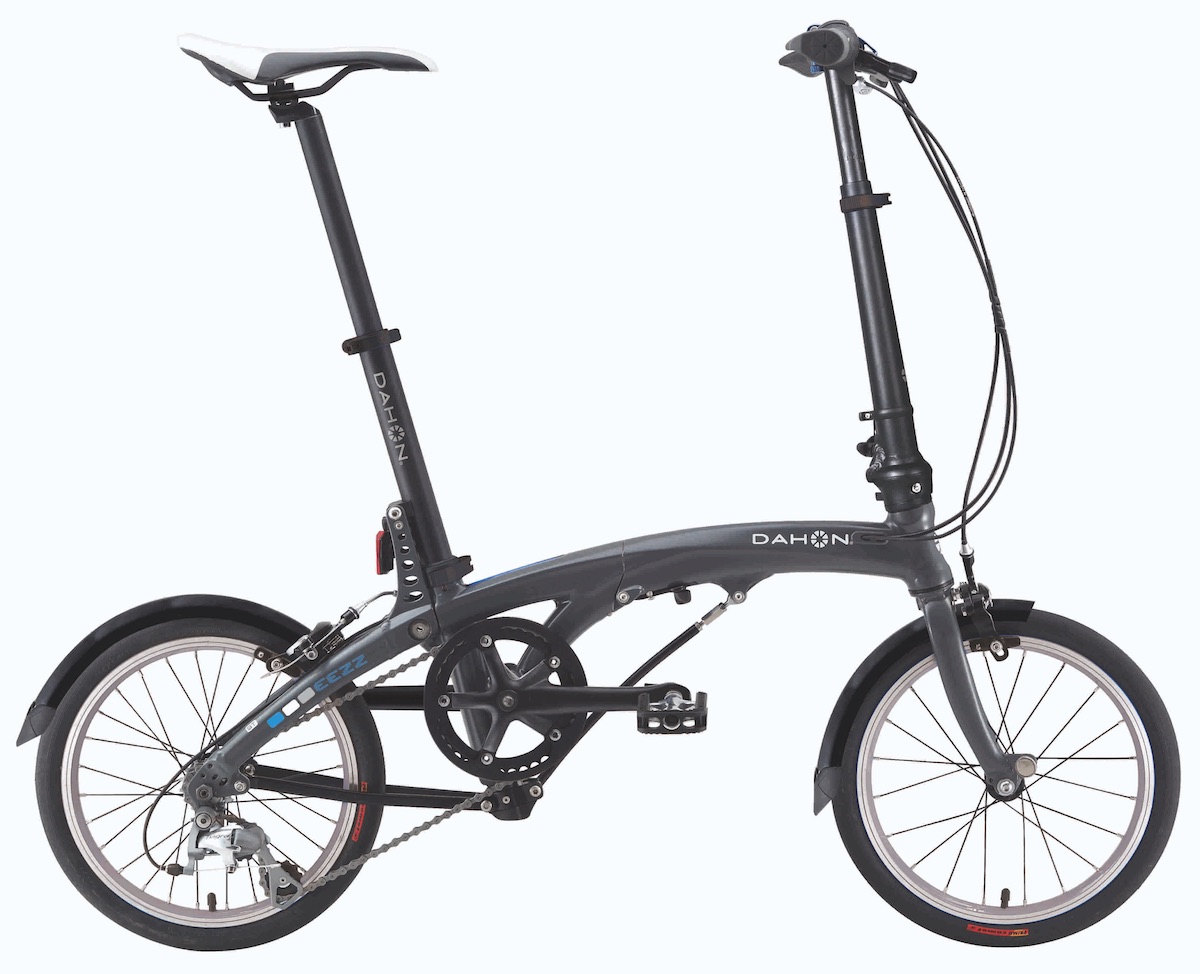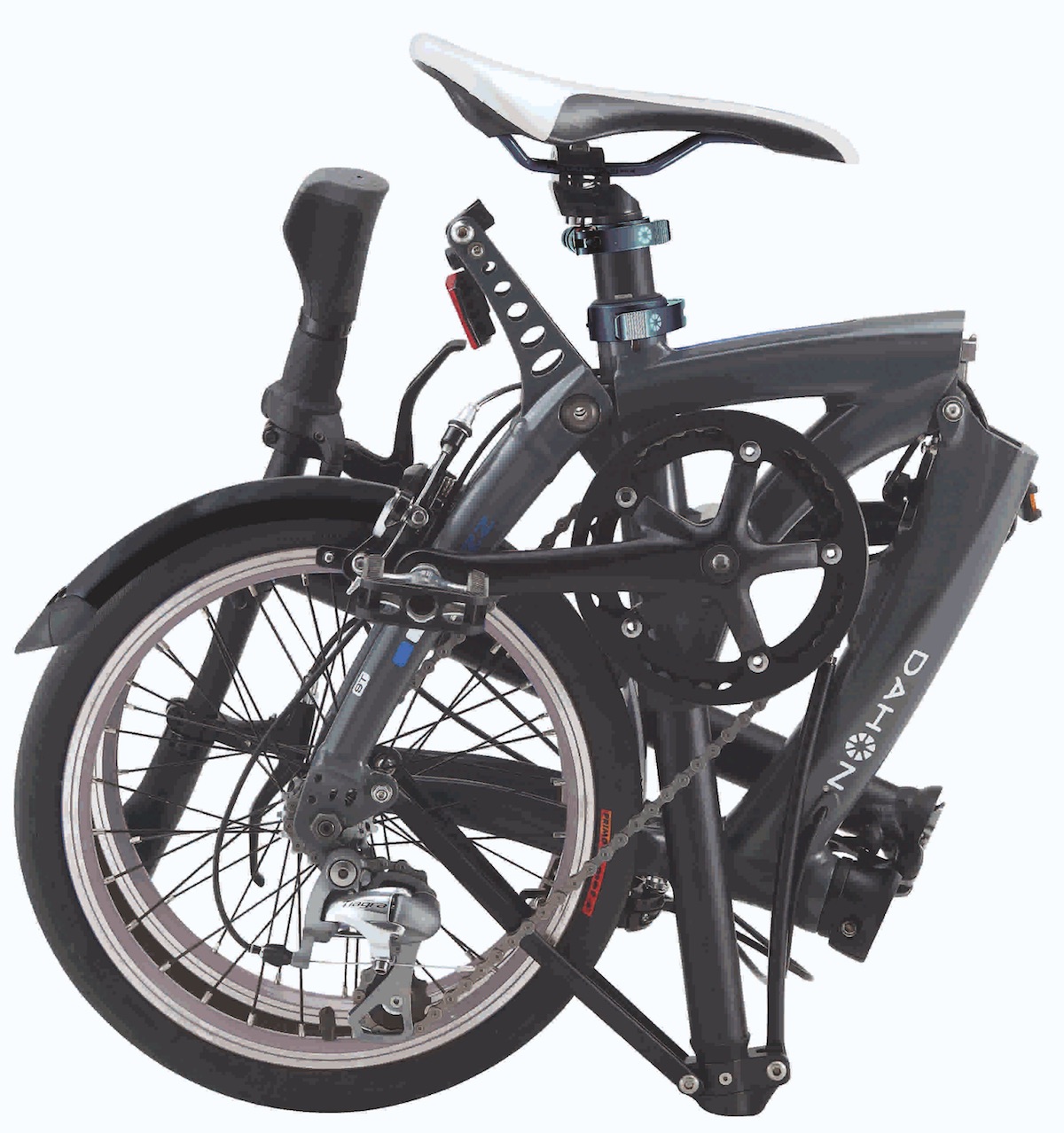 Weight: 21 lbs (9.7 kg)
Folding Dimensions: 25.6″ x 10.6″ x 24.4″ (65cm x 27cm x 62cm)
Frame: Hydroformed Dalloy Aluminum, Jiffold Vertical Hinge Technology
Fork: Dalloy aluminum
Drivetrain: 3-Speed DAHON rear derailleur
Wheels: 16″ aluminum double wall rims
Handlepost: DAHON Forged Aluminum Radius-V Handlepost, Adjustable and Telescopes
Brakes: DAHON Dual Pivot Alloy Caliper
Color: Gunmetal
MSRP: $1099.00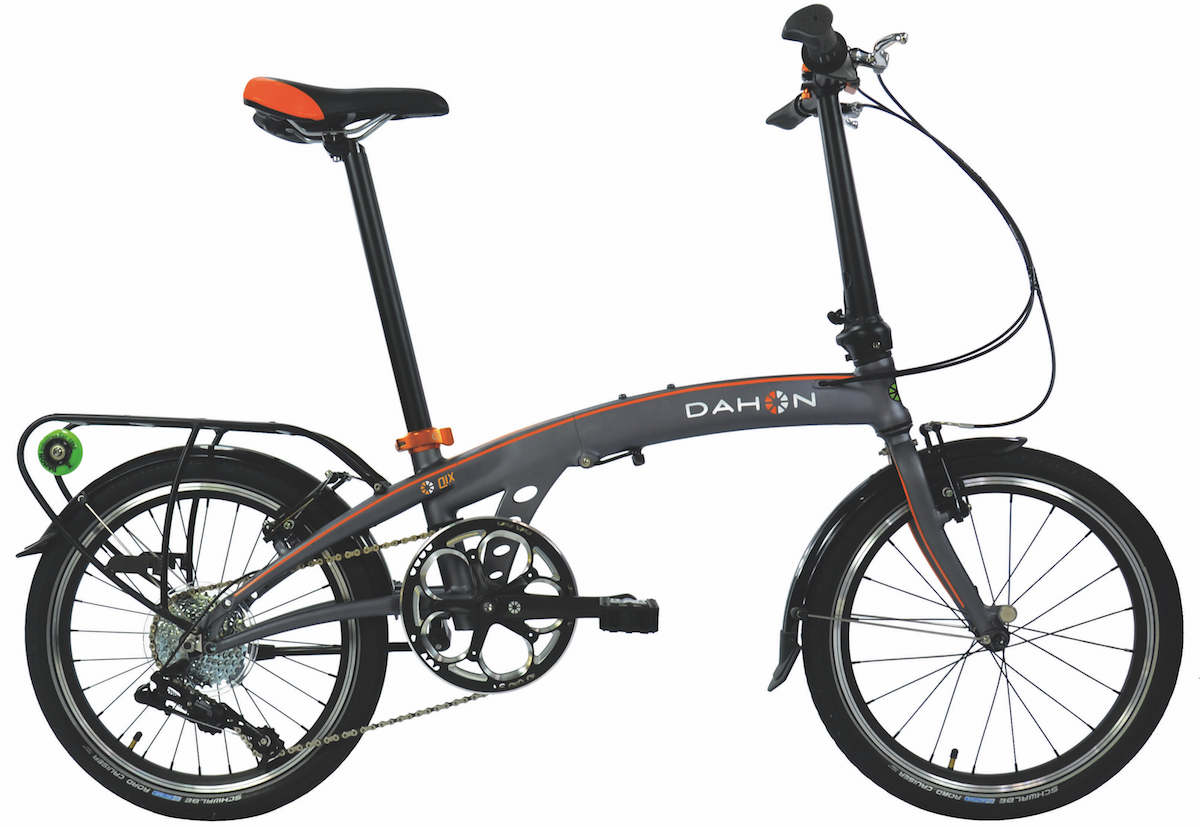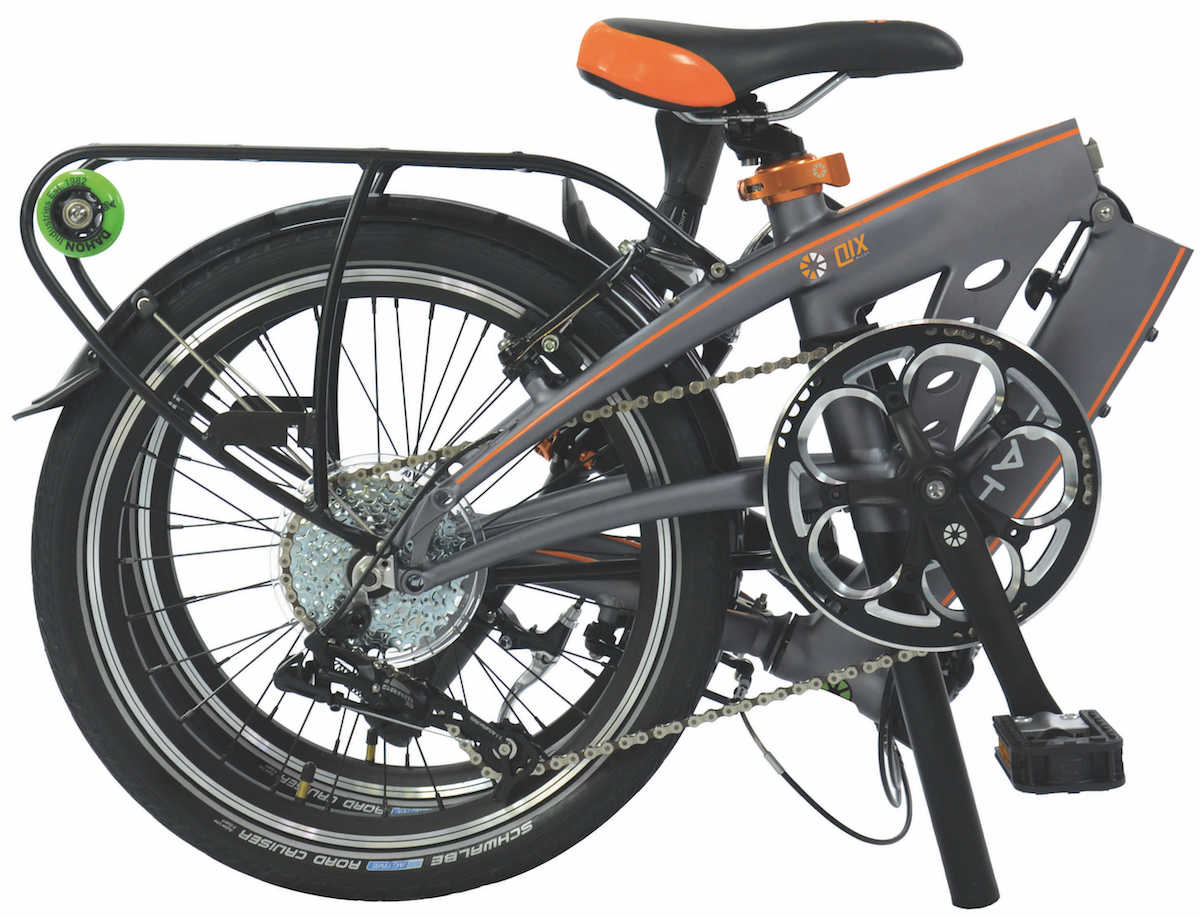 Weight: 26.2 lbs (11.9 kg)
Frame: Flush Vertical Hinge Qix arc
Folding Dimension: 32″ x 12.2″ x 32″ (81cm x 31cm x 82cm)
Fork: Dalloy aluminum with integrated crown
Drivetrain: 8-Speed SRAM X5 rear derailleur, twist shifter
Wheels: 20" aluminum rims
Handlepost: DAHON Forged Aluminum Radius-V Handlepost
Brakes: Winzip 110mm V-brakes
Color: Smoke
MSRP: $999.00
2016 DAHON Jifo Uno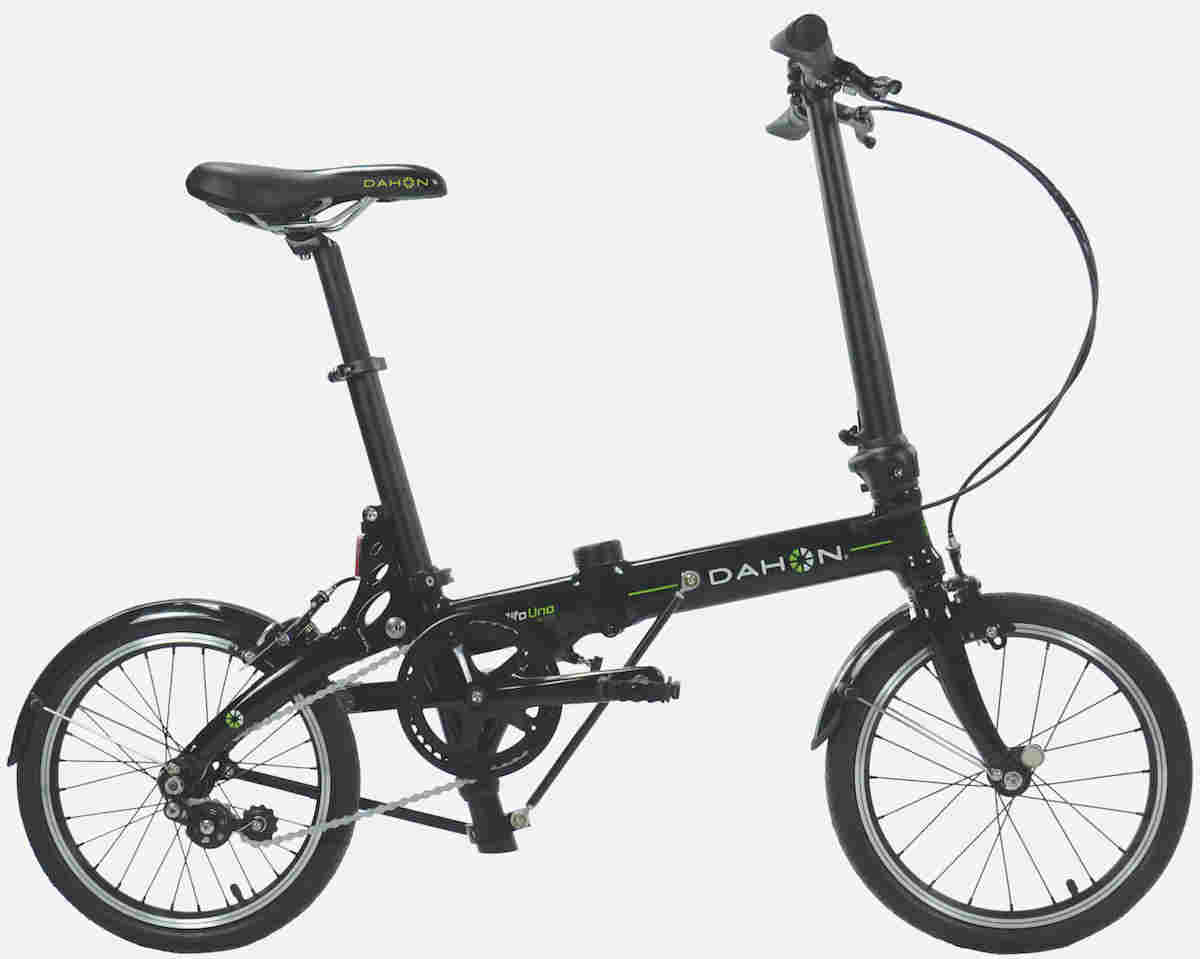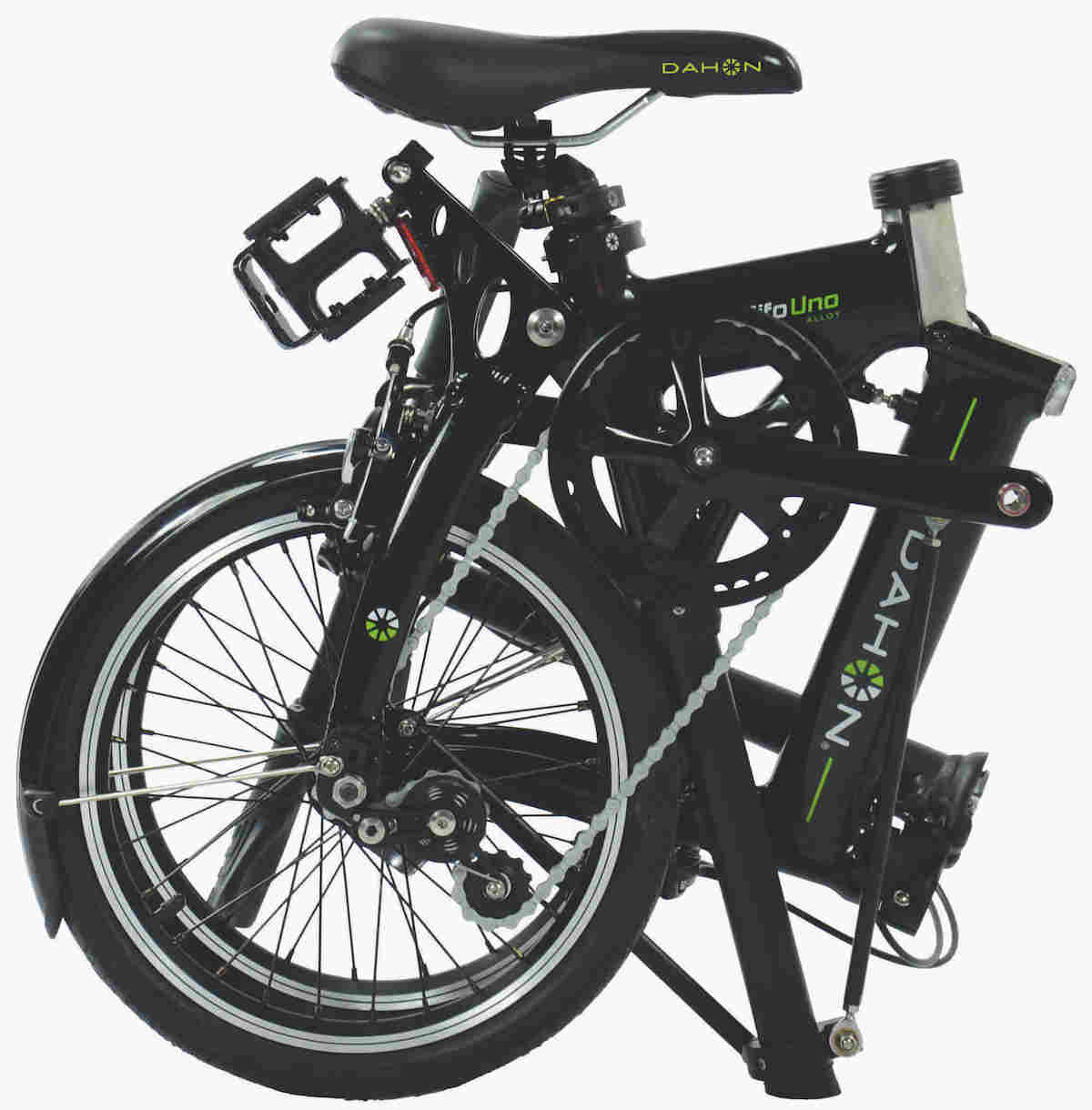 Weight: 21 lbs (9.4 kg)
Frame: Dalloy Aluminum with Integrated Jiffold Vertical Hinge Technology
Folding Dimension: 23.6″ x 10.2″ x 22.4″ (60cm x 26cm x 57cm)
Fork: steel
Drivetrain: DAHON custom single speed 39x9t
Wheels: 16" aluminum rims
Handlepost: DAHON Forged Aluminum Radius-V Handlepost
Brakes: DAHON dual pivot alloy caliper front and rear brakes
Color: Obsidian
MSRP: $799.00