E-bikes and e-scooters have been growing in popularity in New York City because of their convenience and efficiency. But the lithium-ion batteries that power these devices have been associated with lethal fires, prompting the city to introduce safety regulations.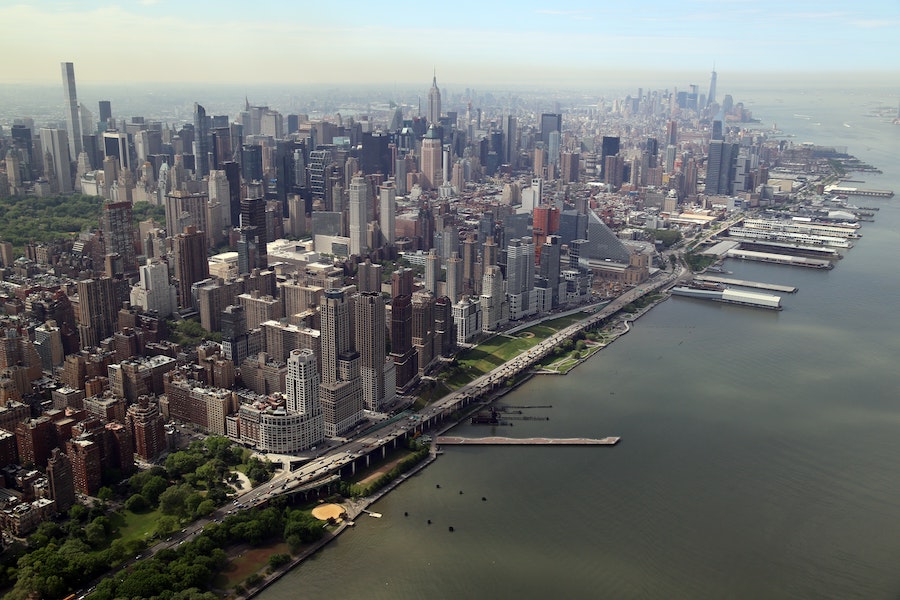 New York classifies e-bikes into three categories, all of which must have functioning pedals and a maximum speed of 25 m.p.h. Modified e-bikes that exceed this speed are illegal. E-scooters, both standing and seated, are allowed if they weigh less than 100 pounds and have a top speed of 15 m.p.h. Electric mopeds like those available from Revel are permitted, but they need state registration and a driver's license to operate. These rules were established in 2020, even though these devices were already in use. The number of these devices in the city is unknown due to a lack of registration. Some e-mobility devices, such as skateboards, unicycles, hoverboards, and Segways, are still illegal. E-bikes and e-scooters can be used in bike lanes and on streets with speed limits up to 30 m.p.h., but mopeds are not allowed in bike lanes.
The danger of lithium batteries lies in their tendency to overheat or malfunction, leading to explosive and fast-spreading fires with little warning. In New York City this year, 14 people have died and 93 have been injured in fires caused by lithium batteries, including a fire at an e-bike store near Chinatown that killed four. The city has taken actions such as targeting unsafe battery conditions at e-bike stores, public service announcements on e-mobility hazards, and pushing for more state and federal oversight of e-mobility devices.
Effective September 16, Local Law 39 will prohibit the sale, lease, or rental of e-bikes and e-scooters, including their batteries, that don't meet recognized industry safety standards. The city's Department of Consumer and Worker Protection will enforce the law, penalizing stores, online retailers, manufacturers, and resellers of used e-bikes and e-mobility devices that sell uncertified devices. Violators can be fined up to $1,000 per uncertified device. Individuals using uncertified devices will not receive violations, and the law does not cover uncertified personal devices already owned by individuals or those purchased or leased outside the city and used within its borders.
Specific safety standards apply to each device type. E-bikes must meet the UL 2849 standard, e-scooters the UL 2272 standard, and separately sold lithium batteries for these devices must meet the UL 2271 standard. These standards require thorough testing, including subjecting batteries to overcharging, punctures, and extreme conditions. The adoption of these standards has been voluntary, and few manufacturers have chosen to test and certify their devices due to costs ranging from $30,000 to $100,000. However, since the law was approved in March, more manufacturers have pursued certification.
Mayor Eric Adams and other city officials have stressed that e-bikes and e-scooters are not being banned in New York City, as they provide a sustainable and economical alternative to cars for commuters and delivery workers. But some building owners and landlords have decided to ban all e-bikes and e-scooters from their properties, regardless of certification, adding to the confusion surrounding the new law.
Fire Commissioner Laura Kavanagh encourages e-bike and e-scooter users to conduct safety inspections. Check for a holographic UL mark on your device and verify the safety number online to confirm its authenticity. Avoid using uncertified or refurbished batteries, mixing batteries and chargers, overcharging batteries, or leaving devices unattended while charging. Keep e-bikes and e-scooters away from exits to avoid blocking escape routes in case of a fire.
In summary, e-bikes and e-scooters have become indispensable transportation tools in New York City. While their lithium batteries have been linked to fatal fires, the city has taken measures to regulate the safety of these devices and encourage their responsible use.
Disclosure: I might earn commission from qualifying purchases. We use the commission to maintain the website, buy new products and create content for free, so thank you!