A Hanover-based startup designed a compact folding bike called Quirky Kwiggle. The project was launched on Kickstarter with the goal of raising €195,000.
What makes the bike special is, of course, its compact folded size which measures 21.6″ x 15.7″ x 9.8″ (55cm x 40cm x 25cm) and it weighs just around 18.7 lbs (8.5 kg). It is claimed to be the most compact folding bike in the world. It even can fit in your carry-on luggage.
The seat is not supported by a seatpost like other bikes, instead, it is placed on a horizontal bar attached to the handlepost. The design seems to be vulnerable but they said that it can bear a maximum weight of 200 lbs (92 kg), which is similar to most folding bikes. If you watch the video above, you can see that the seat acts more like a support, not a place to sit on. You will ride the bike in a completely upright position. Its maximum speed could reach up to 15.5 mph (25 km/h).
In terms of riding experience, it should be alright for short distance but you will soon see a lot of limitations as the bike is equipped with the tiny 12-inch wheels.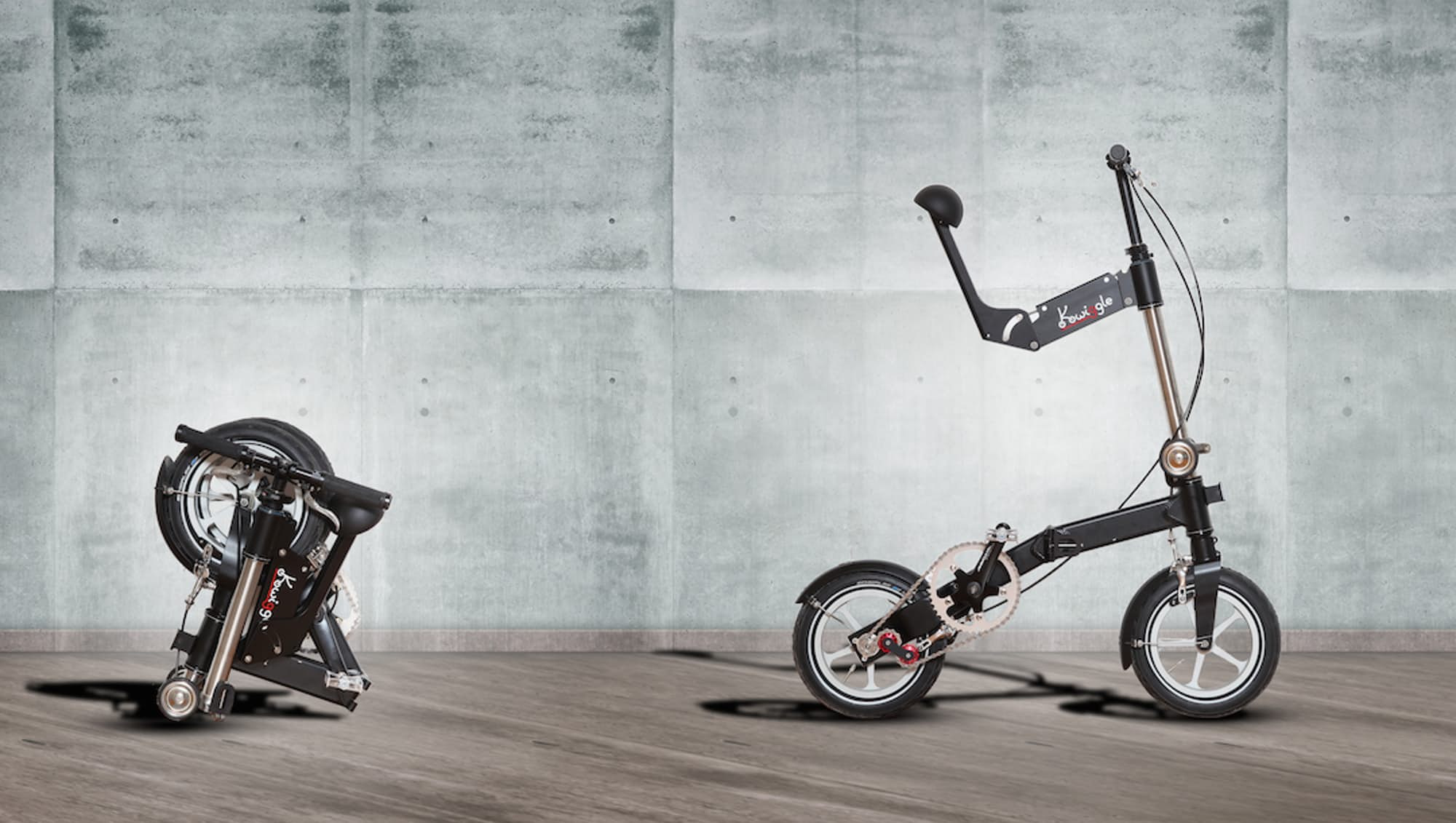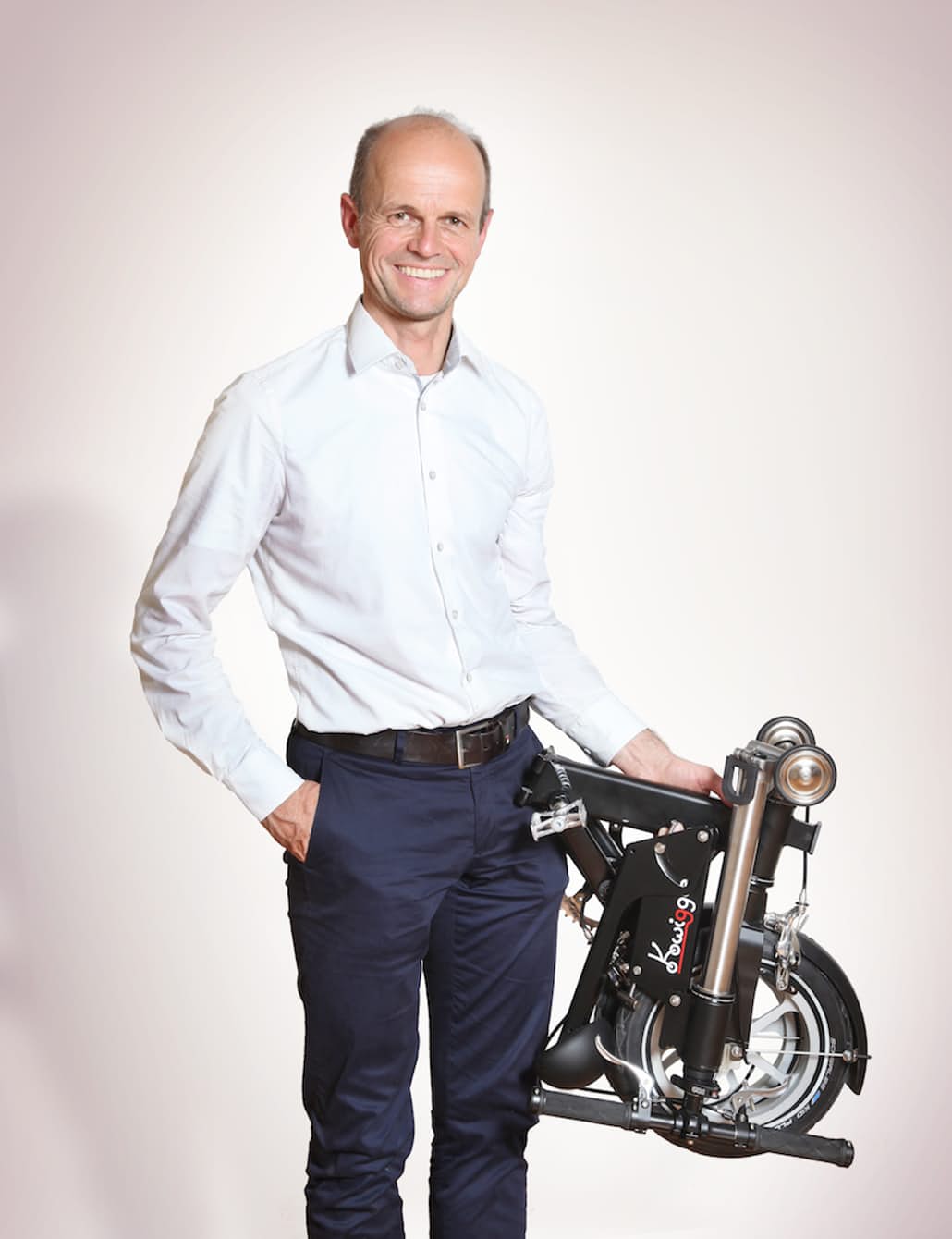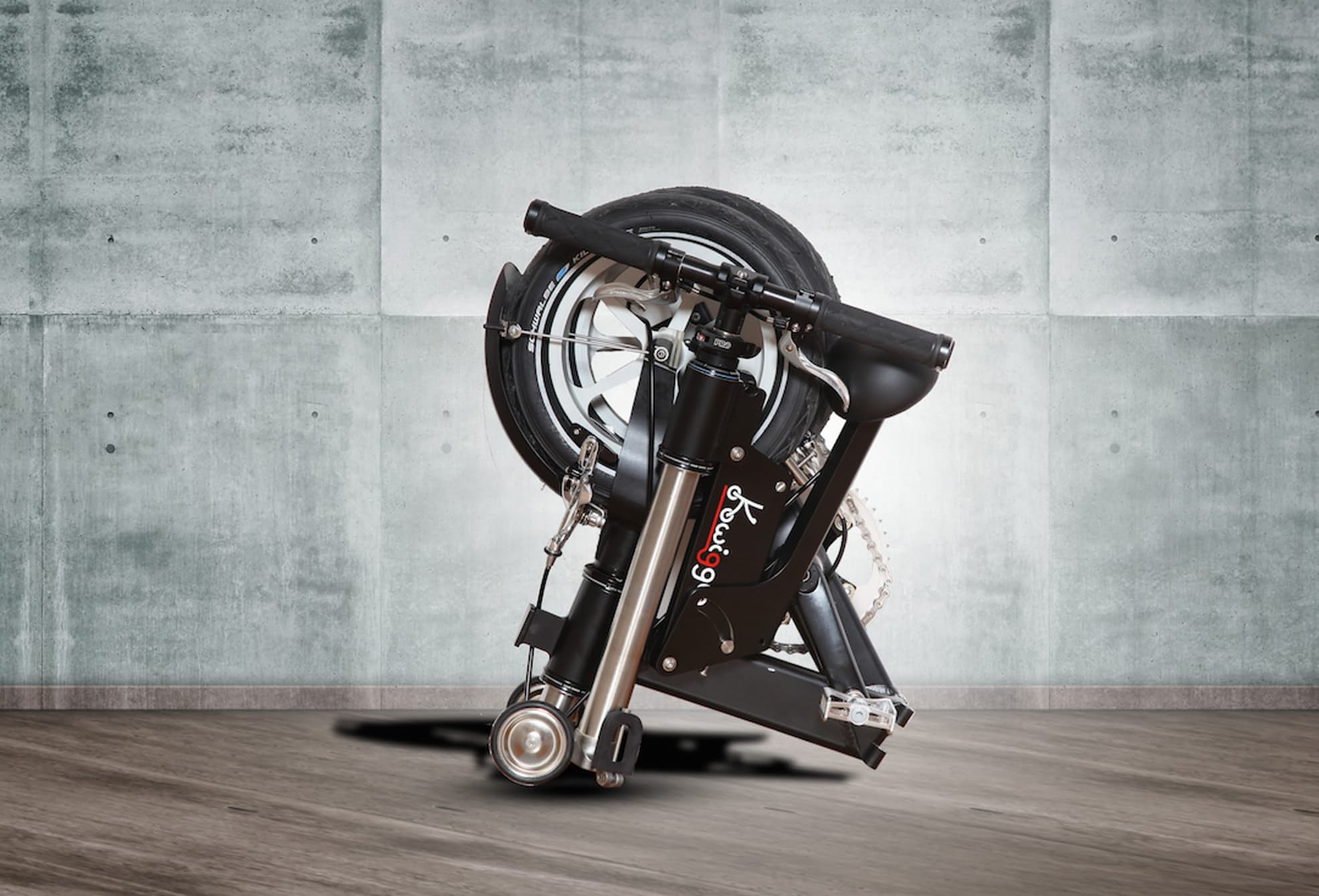 We really expect the build quality would be great because it is engineered and produced in Germany.
For more information on the Kwiggle folding bike, head to Kickstarter website. You will have to pledge at least €1,240 (US$1,315) to own the bike. It will ship sometime in mid-2017.
Disclosure: I might earn commission from qualifying purchases. We use the commission to maintain the website, buy new products and create content for free, so thank you!