The new Rambler electric commuter bike from Himiway is already gaining ground in becoming an image of versatility and adaptability in the cycling industry. This two-wheeled marvel has piqued the interest of riders looking for thrilling adventures across various terrains. The Rambler has become synonymous with all-terrain exploration and city rides due to its rugged design and superb performance.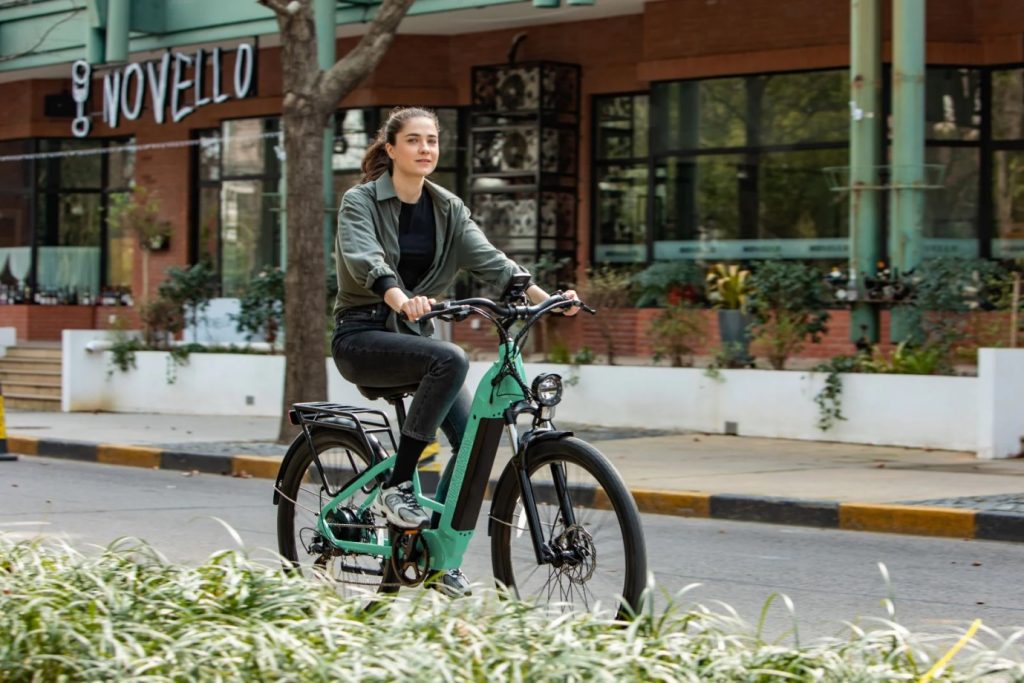 From mountain slopes to city streets, this versatile bike has established a reputation as a dependable and capable friend, allowing riders to confidently and efficiently conquer any landscape. With the outburst and debate between riders about the capabilities of this affordable e-bike, it's important to review the Himiway Rambler's different features and benefits. This article will highlight the specifics of its design, performance, pros, and downsides and identify the target population that would find it most suitable.
Overview Of Himiway Rambler Features And Specifications
The Himiway Rambler bike is a flexible electric bicycle with many outstanding features and characteristics. This bike provides an enjoyable and efficient riding experience for urban commuters and off-road enthusiasts. Its design can handle a variety of terrains and distances while focusing on performance, durability, and convenience.
Geared Motor: The Himiway Rambler's strong electric motor is one of its most notable features. Moreover, this electric commuter bike comes in multiple variants to feature either the hub or a mid-drive motor. This bike's 500-watt hub motor/mid-drive motor provides plenty of torque and acceleration, allowing riders to climb hills and navigate rugged terrain easily. The motor is coupled with a 48-volt 15Ah LG lithium-ion battery, allowing for a range of up to 55 miles on a single charge. Riders can enjoy longer travels without fear of running out of power. 
Bike Frame: The Rambler's frame is lightweight yet durable 6061 aluminum alloy, ensuring strength and stability while controlling the weight. The bike has a whole suspension system with a front fork that effectively absorbs shocks and improves rider comfort on rugged terrain. The suspension helps maintain a smooth and pleasurable ride, whether tackling uneven routes, cruising through city streets, or commuting to work or school.
Total Payload Capacity: The Himiway Rambler does not disappoint in terms of adaptability. It has 27.5×2.4-inch fat tires designed to give exceptional traction and stability on various terrains, including sand, snow, and gravel. Riders can boldly explore off-road tracks, easily navigate urban barriers, and solve the last-mile problem. The bike also has an inbuilt rear rack with a maximum weight capacity of 61 lbs and a maximum payload capacity of 330 pounds, which allows riders to carry cargo or connect panniers for handy storage. 
Pedal Assist Intelligent: To accommodate various speed preferences and terrains, the Rambler offers a variety of riding modes. Riders can select between pedal-assist mode (level 0-5), where the motor helps them pedal, and full throttle mode, which allows them to accelerate the bike to a top speed of 25 mph. The handlebars have a user-friendly LCD that shows vital data like speed, distance, battery life, and assist level to keep riders informed.
Freewheel and Control: The Himiway Rambler has ergonomic handlebars and an adjustable saddle for comfort and convenience, allowing users to choose their ideal riding posture. A 7-speed Shimano drivetrain is also included with the bike, allowing for seamless and accurate gear changes. There is also a thumb throttle that makes it simple for riders to start the motor without pedaling.
Himiway Rambler Electric Bike Design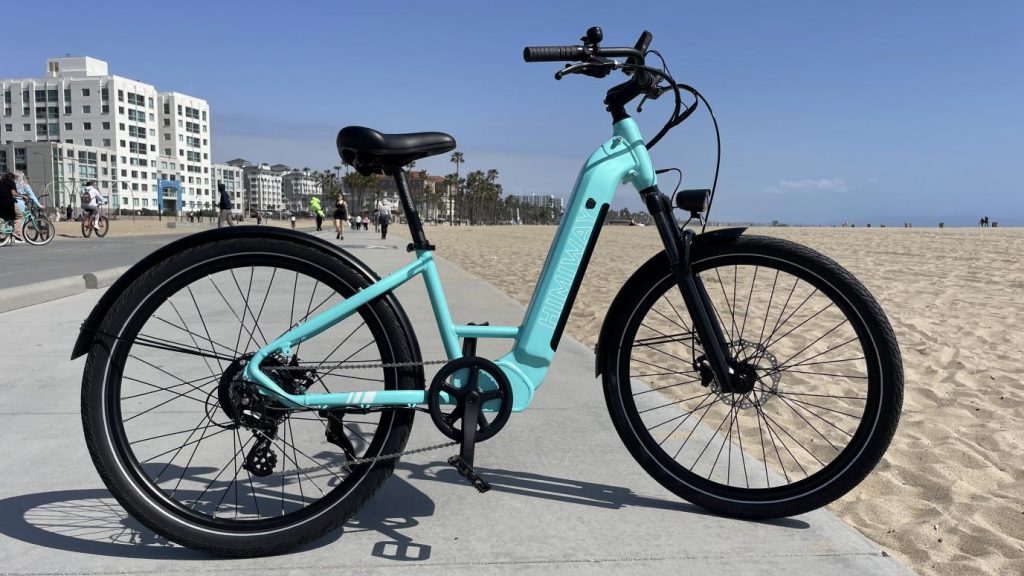 The design of the Himiway Rambler prioritizes comfort, control, and maneuverability, ensuring an enjoyable and responsive riding experience for users.
Ergonomic Design: Starting with comfort, the Rambler has an ergonomic layout considering riders' natural position. Riders may find their optimal seating position with the adjustable saddle, reducing back strain and providing a comfortable ride even on long trips. Additionally, the handlebars offer a loose grip and lessen fatigue while riding. The Rambler provides riders of different heights and body types with a cozy and supportive platform thanks to these considerate design features.
Improved Stability: Another essential feature of the Rambler's design is control. The bike has a complete solid suspension system that features a front fork with a travel of 100mm. This suspension configuration absorbs shocks and vibrations, resulting in a smooth and controlled ride even on rugged and uneven terrain. It improves stability and traction, allowing riders to keep control of the bike's movements and confidently handle obstacles.
Superb Control: Due to its sensitive and handy design, the Himiway Rambler excels in mobility. The electric bike frame has lightweight 6061 aluminum alloy, which combines strength and maneuverability without sacrificing durability. Stability and traction help guarantee in various riding circumstances thanks to the well-designed frame geometry and the fat tires. With superb control over the bike's movements, users may easily ride through multiple surfaces, including sand, gravel, and snow, thanks to the wider tires.
Performance In Crowded Transport
The Himiway Rambler handles crowded transportation wonderfully, gliding through busy streets effortlessly because of its handy design and potent electric motor. Riders can maneuver through confined places because of its small frame, and its solid design guarantees stability and control even in dense traffic.
The Rambler electric bike quickly adjusts to the start-stop character of congested urban situations thanks to its sensitive braking system and outstanding acceleration. It is the perfect option for navigating crowded cityscapes due to its comfortable seats and ergonomic handlebars, which offer riders a comfortable and delightful experience. Those looking for a practical and effective mode of transportation should consider an electric bike like the Himiway Rambler due to its dependable performance in congested transit.
Pros And Cons
As with every electric bicycle, there are benefits and negatives. Let's look at the Himiway Rambler's advantages and disadvantages:
Pros:
Powerful Performance: The Rambler features a powerful electric motor that gives riders remarkable power to navigate varied terrains and inclines effortlessly.
Extended Range: The Rambler's high-capacity battery provides a long-lasting riding experience, allowing customers to travel on lengthy routes without fear of running out of juice.
Comfortable and versatile: The Rambler has a comfortable saddle, ergonomic handlebars, and a suspension system, which ensures a smooth and enjoyable ride in several conditions, from city streets to off-road trails.
Cons
Heavier Weight: The Rambler may be heavier than regular bicycles due to its muscular build and larger battery, making it more challenging to carry or manage in certain conditions.
Higher Price Point: As an e-bike with state-of-the-art amenities, the Rambler is more expensive than traditional bicycles, which may deter budget-conscious purchasers.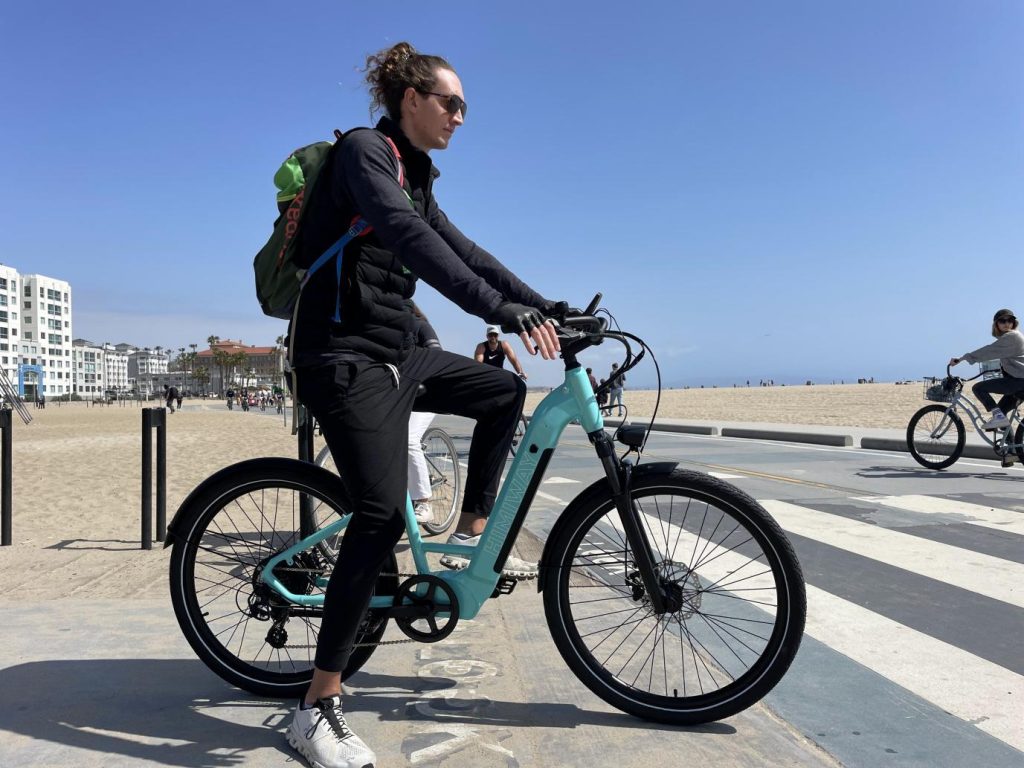 Target Audience: Who should buy the Himiway Rambler?
The Himiway Rambler electric bike is a versatile alternative that caters to a broad spectrum of riders, making it ideal for people with different preferences and demands. Here are some suggestions regarding who the Rambler bike is most appropriate for:
Cycling Enthusiasts: The Rambler is an awesome choice for cyclists who appreciate exploring new territory and pushing themselves to their limits. Its powerful electric engine and stable structure enable fast rides on challenging trails, providing an exhilarating experience for those looking for adventure.
Daily Commuters: The Rambler is an excellent choice for anyone looking for an environmentally friendly and efficient method of transportation. Its extended battery life and dependable performance allow commuters to easily navigate metropolitan surroundings, avoiding traffic congestion while enjoying a comfortable ride.
Casual Riders: The Rambler's user-friendly design and comfy characteristics make it ideal for casual riders who like leisurely bicycling. Whether it's a quiet ride through gorgeous routes or a fun day out with family and friends, the Rambler ensures smooth and enjoyable travel.
Outdoor Adventurers: The Rambler is ideal for outdoor enthusiasts due to its adaptability and ability to handle a variety of terrains. Whether cruising along sandy beaches, exploring woodland paths, or going on off-road excursions, the Rambler is safe to provide an exciting way to enjoy the great outdoors.
Fitness seekers: Individuals wishing to include physical activity in their regular regimen will find the Rambler helpful. Its electric-assist feature allows riders to regulate their level of exertion, making it a fantastic tool for fitness lovers looking to improve their cardiovascular endurance or begin low-impact workouts.
Conclusion
The Himiway Rambler electric bike is an attractive investment for riders who need a dependable and adaptable method of transportation. The Rambler has several advantages that make it worthwhile to consider, including its powerful performance, increased battery life, and comfy design.
The Rambler excels in many areas for commuting, leisure riding, or outdoor excursions. Although there are some minor factors to consider, such as weight and higher cost, the Rambler's overall quality and practicality make it a worthwhile long-term investment for individuals looking for a fun and environmentally responsible biking experience.
Disclosure: I might earn commission from qualifying purchases. We use the commission to maintain the website, buy new products and create content for free, so thank you!