Now you have no excuse not to buy a folding bike if you live in Singapore. The Land Transport Authority said that commuters will be able to bring their folding bicycles on buses and trains at all hours, starting December 2016. The new policy is a part of the 6-month trial announced by the Minister for Transport earlier this year.
Previously, you won't be able to board buses or trains with your folding bikes during peak hours. Besides, the size limit was set at 114cm x 64cm x 36cm. Now, folding bikes are allowed at any time and they also increase the size limit to 120cm x 70cm x 40cm. There are signs at all MRT and LRT stations to help you check if your bicycle exceeds the measurement.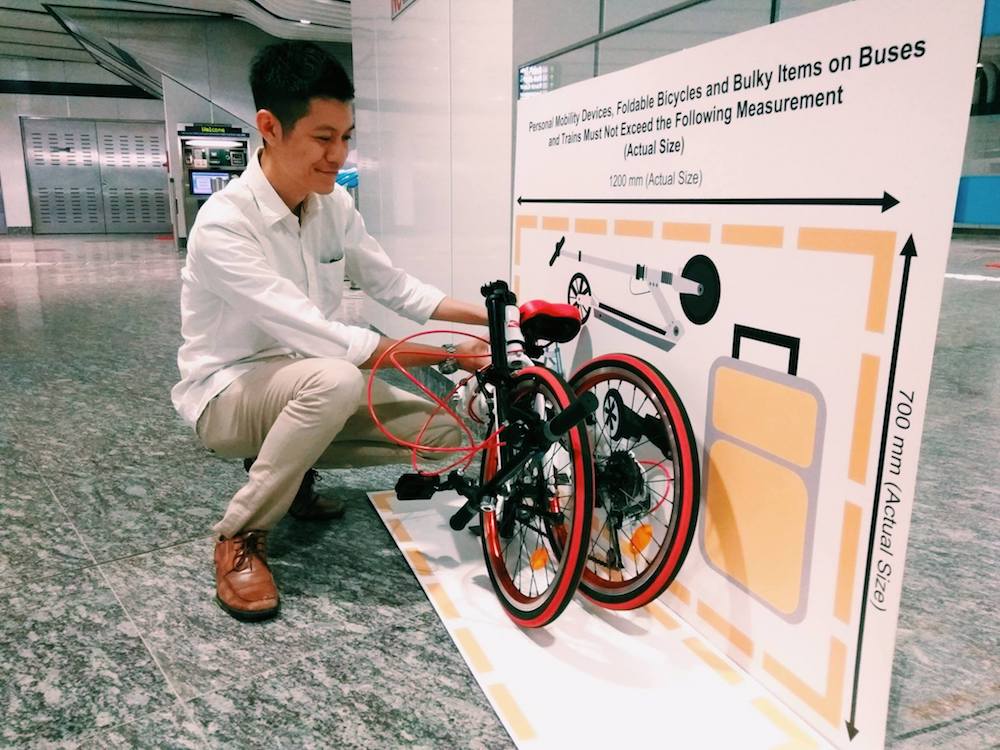 Besides, you will also need to follow some other guidelines. For example, your bicycle should be folded all the time, you can carry 1 bike only, cover dirty wheels and protruding parts like handlebar or pedals. Riders are also advised to avoid crowded buses and trains.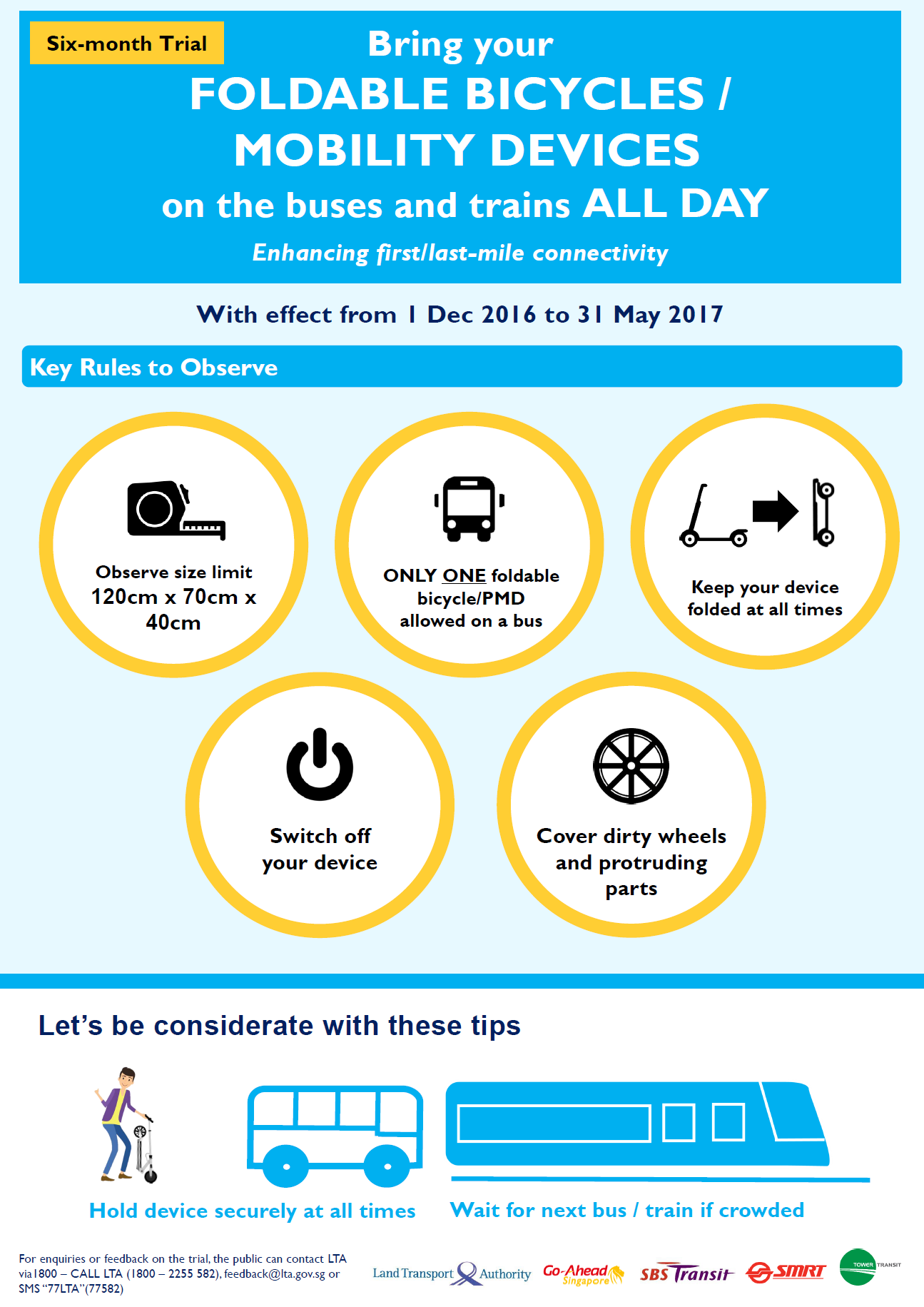 The initiative will absolutely encourage people to use public transport more, and adopt an active multi-modal commuting lifestyle in Singapore.
Disclosure: I might earn commission from qualifying purchases. We use the commission to maintain the website, buy new products and create content for free, so thank you!