We always look for a folding bike with high performance and a compact size. Actually, some bikes from Dahon and Brompton find the right balance and they've made some decent folders that all of us love. However, when it comes to the niche market of folding electric bikes, there was no good choice out there, until now.
However, when it comes to the niche market of folding electric bike, there was no good choice out there, until now. Vello, an Austrian startup, introduced its first folding e-bike called VELLO BIKE+. They started raising funds on Indiegogo and Kickstarter a few months go. Both of the campaigns were very successful as the total funds raised reached approximately 1 million euros.
Vello released some folding bikes in 2014 but that project was not really successful. The new Vello Bike+ features the same minimalist design as seen on those old bikes, but it's created a lot more buzzes with the electric version. The Bike+ has the same design and folding mechanism, you can still see the 20-inch wheels, the magnetic rear shock absorber, and integrated front and rear lights. A huge advantage of the design is, of course, the compact folded size and light weight. Although this is an e-bike, it is still more lightweight than many normal folding bikes out there. The total weight is just 26.4 lbs (12 kg) for the double-butted chromoly steel frame, 24 lbs (10.9 kg) for the titanium frame, or 21.8 lbs (9.9 kg) for the carbon fiber version. Besides, thanks to the vertical folding mechanism, the bike can be collapsed into a small package with the dimensions of 28.4″ x 20.9″ x 9.1″ (72 x 53 x 23 cm).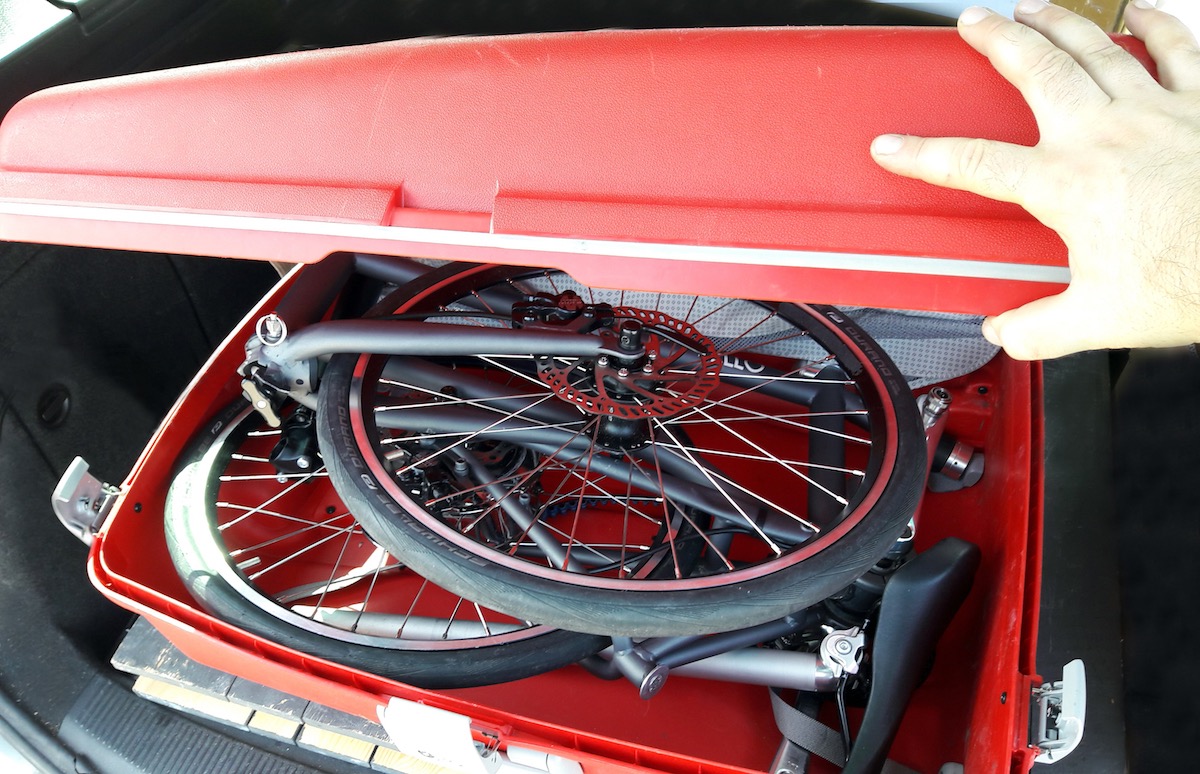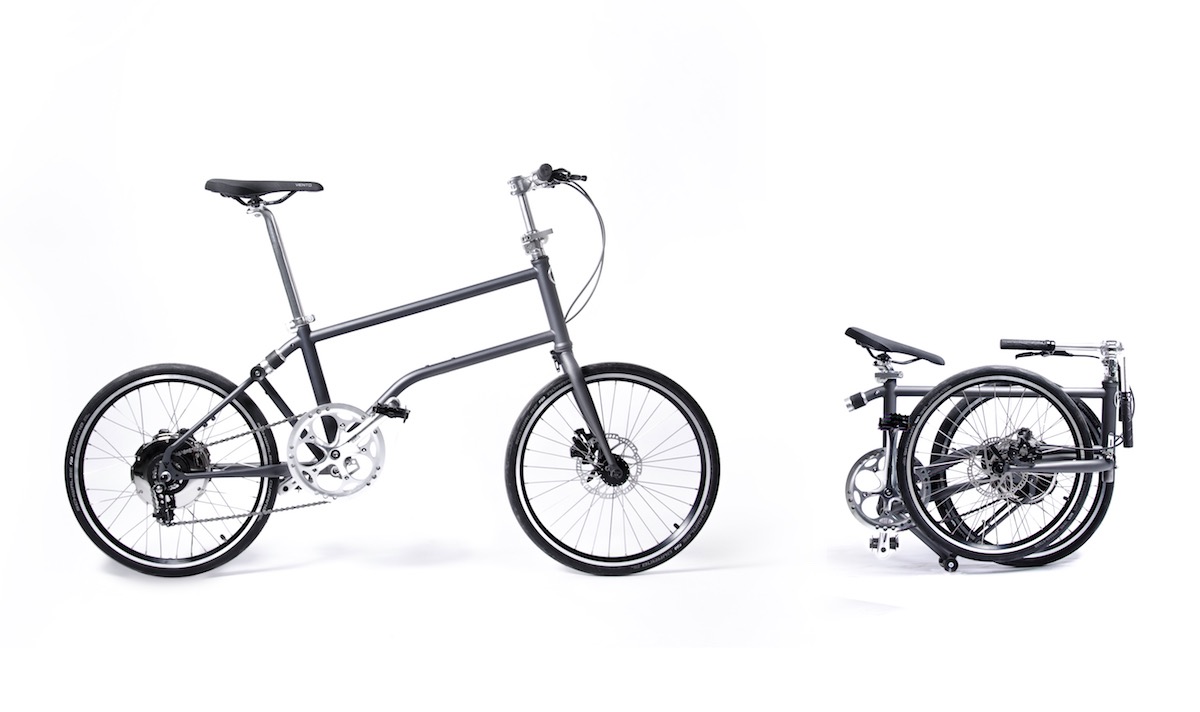 Besides, don't forget the powerful rear hub. It houses everything inside, including the battery back, a vehicle control unit, and the high-efficient 250W BLDC motor with regenerative braking. They use the latest Zehus Bike+ 3rd-generation hub which only starts the regeneration when you going downhill and braking. Therefore, it won't affect your riding experience, and even when it runs out of battery, you still can ride it fast and easily like other lightweight folders.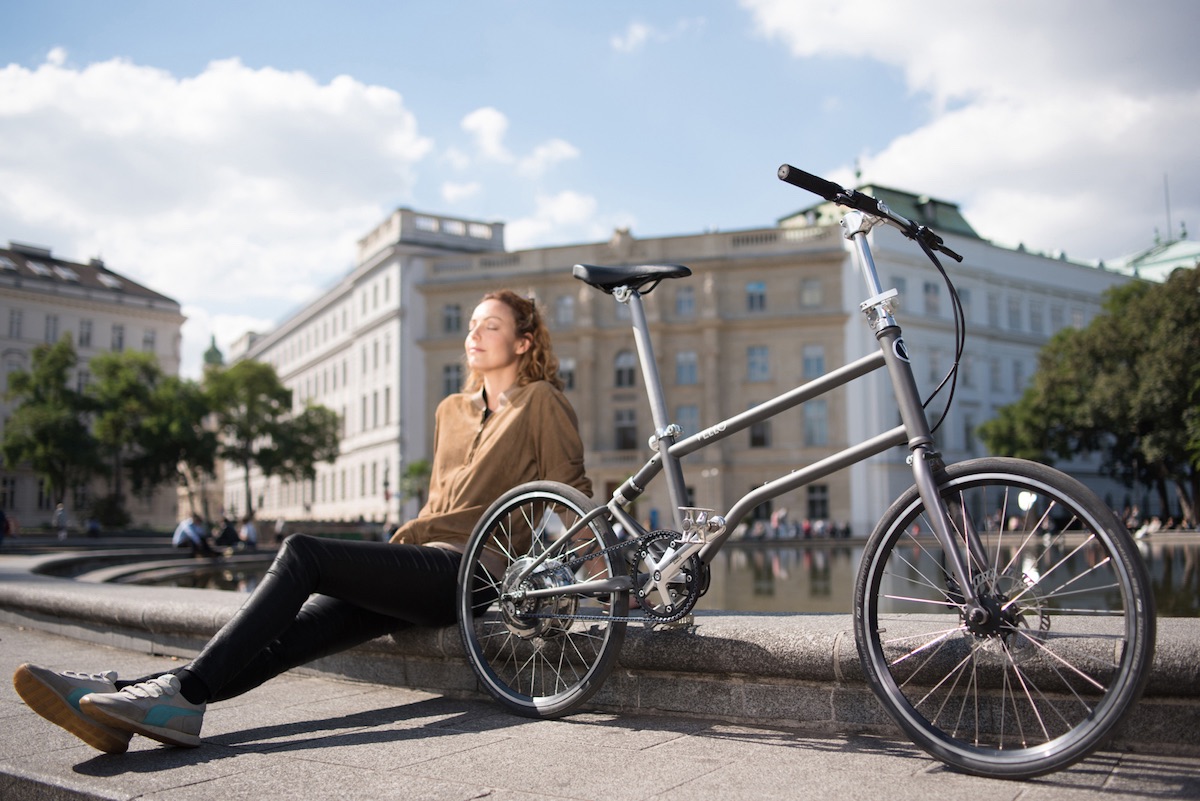 In the turbo mode with power assistance, you can ride up to 18-30 miles (30-50 km) on a full battery charge. The maximum speed is 15.5 mph (25 km/h). There is no such thing called unlimited mileage but the regenerative motor will absolutely help you save a lot of time as you will charge the bike less often.
The bike comes with an app that you can use to see riding data like speed, miles, battery level, or lock the bike remotely.
The Vello Bike+ is available for preorder now and it will ship anywhere around the world in mid-2017. Prices start at €1,799 or $1,880.
Disclosure: I might earn commission from qualifying purchases. We use the commission to maintain the website, buy new products and create content for free, so thank you!