What's the perfect wheel size? That's probably the most important question when you start looking for a folding bike. The folders come in a wide range of wheel sizes from 10 inches to 26 inches, however, the most popular sizes are 16 inches, 20 inches, and 24 inches. What are their advantages and disadvantages? Let's find out.
16-inch folding bikes are the most compact ones and there is no doubt about its mobility. All Brompton bikes are made with the small wheels and we are seeing some good options from Dahon. Obviously, the smaller wheels make the folded size smaller, lighter, and more manageable. This is considered the perfect size for urban commuters who carry the bike on public transportation. There are a lot of advantages of the small bikes but there are some downsides as well. Some good-quality bikes from Dahon or Brompton cost no less than $1,000 and might go up to over $2,000 after some upgrades. The prices are out of reach for most average consumers, so you should consider carefully if the compact size is really important for your daily commute. I have a 6-speed Brompton and I'm quite satisfied with the $2,000 investment. It does not only have a small size but also have an unparalleled design and build quality. It can be folded and unfolded effortlessly, and deliver smooth and comfortable rides.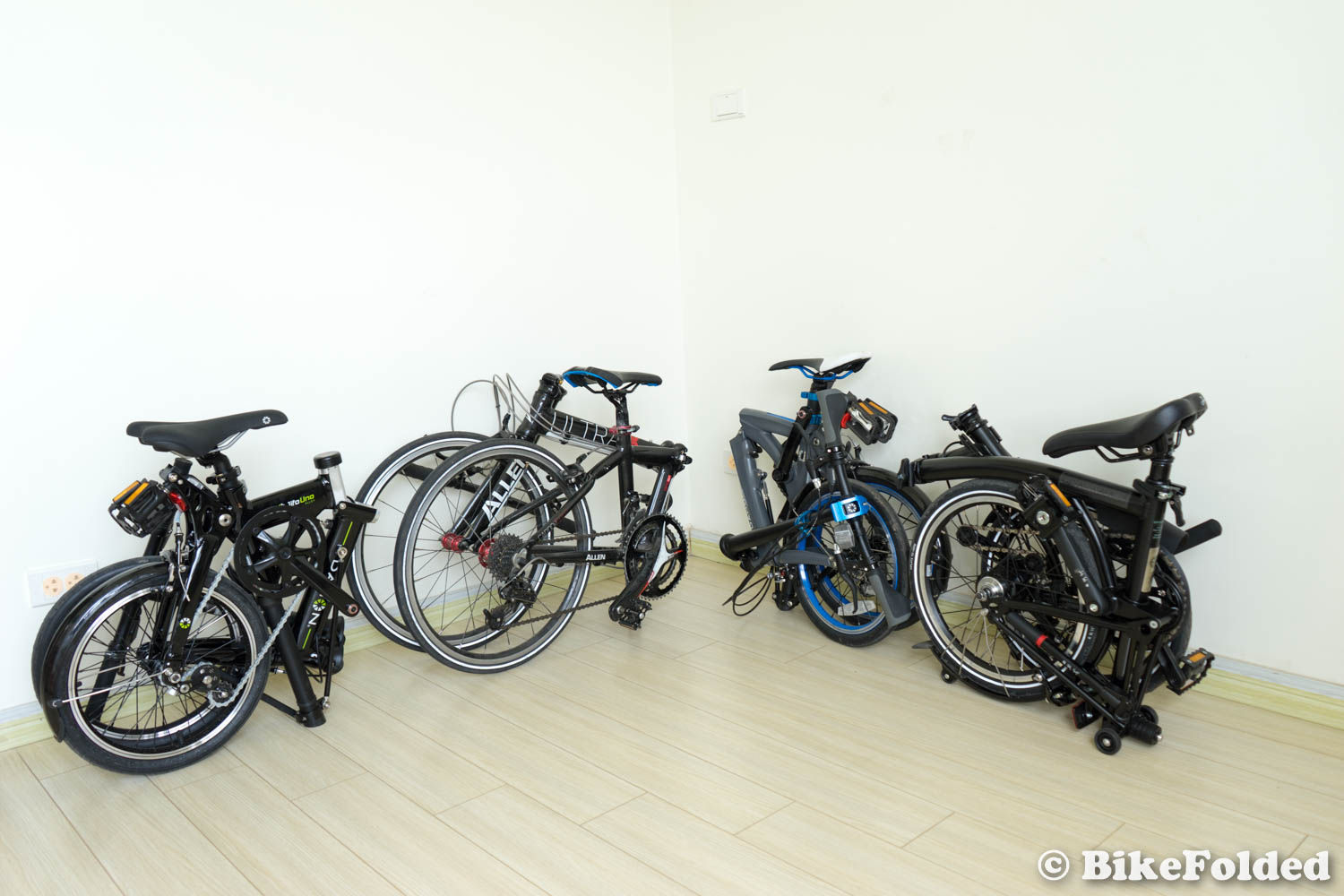 While bicycles with 20-inch wheels are significantly larger, they have some benefits like lower starting price or more stable ride. In fact, a majority of folding bikes I've reviewed have the 20-inch wheels. It's considered a good balance between folded size and performance. The bikes are still manageable while the riding quality is generally better than the small 16-inch wheels. I've used some 20-inch folders for more than 3 years and they still have the same look and feel as seen on the first day. Moreover, they cost just a fraction of the smaller Brompton's, so this is a good start when you're looking for the first folding bike.
In case you can't get used to small bicycles, a full-sized folding bike will be a perfect choice. This is a bulky bike and nobody wants to carry it around. However, it is still much more portable than a regular bike. You can bring it anywhere by putting in your car trunk, it is just not suitable for multi-modal travel. Many types of public transportation will not accept carrying the large bike on board. The difference in speed is unnoticeable but you will absolutely get a more stable and comfortable bike. If you have to deal with a lot of hills and bumpy roads, you will appreciate the 24-inch folding bikes.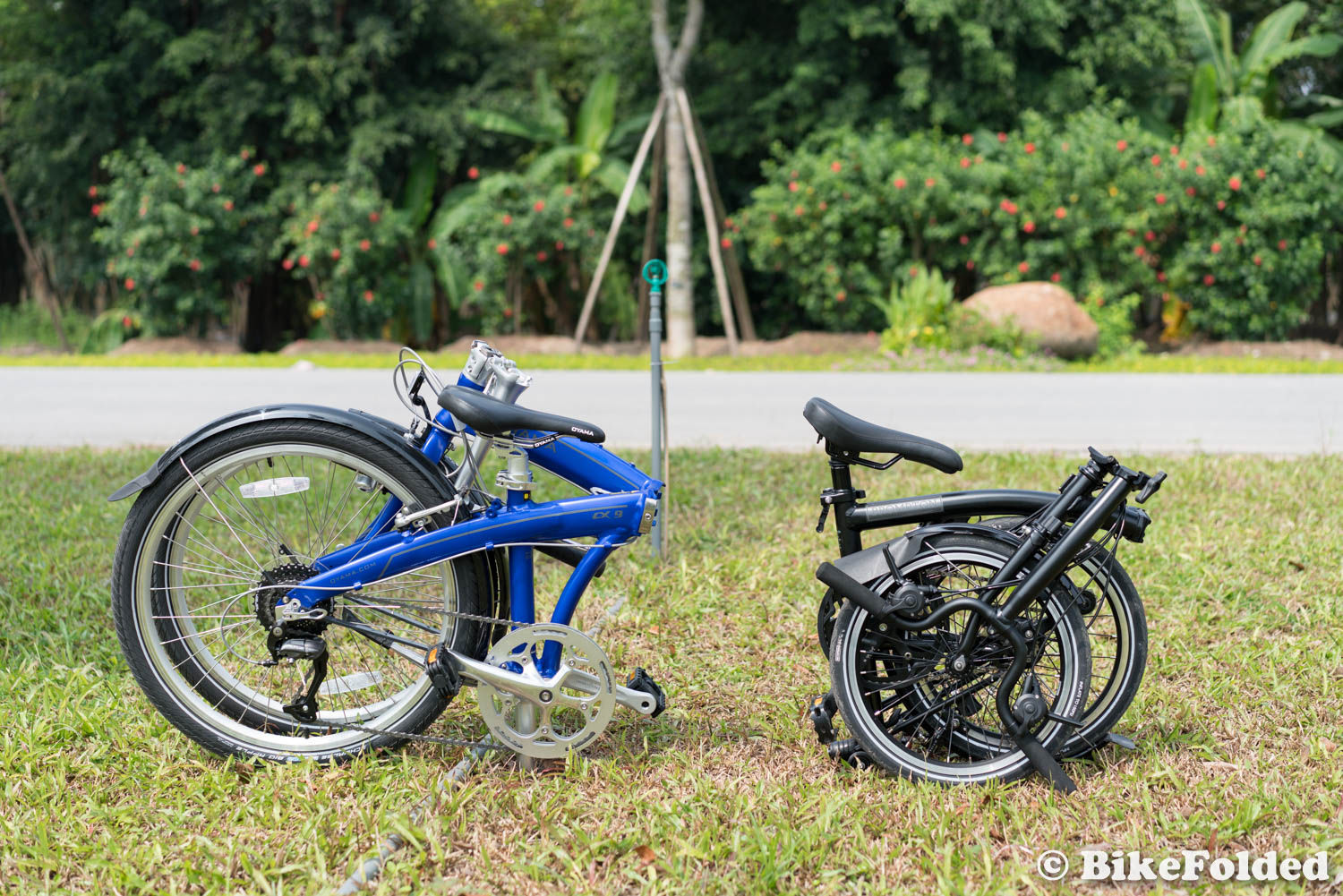 Overall, each size of the folding bikes has its own advantages and disadvantages. Since we all want a compact size, I'd recommend the ones with 16-inch or 20-inch wheels. Just make sure to buy one from a reliable manufacturer like Brompton, Dahon, or Tern.
Disclosure: I might earn commission from qualifying purchases. We use the commission to maintain the website, buy new products and create content for free, so thank you!