Dahon, the world's leading folding bike manufacturer, is celebrating its 35th anniversary in a special way. They are bringing a new version of the Dahon Curl to Kickstarter with some refinements.
The Dahon Curl has been around since 2009 but it is not widely available like other Dahon bikes. Some notable features of the new version include the hydroformed Dalloy frame with oversized tubes, a flip-fold rear wheel as seen on Brompton and Di Blasi folding bikes, stronger removable pedals, 3-speed internal rear hub, and a roller rack for easy rolling the bike when folded.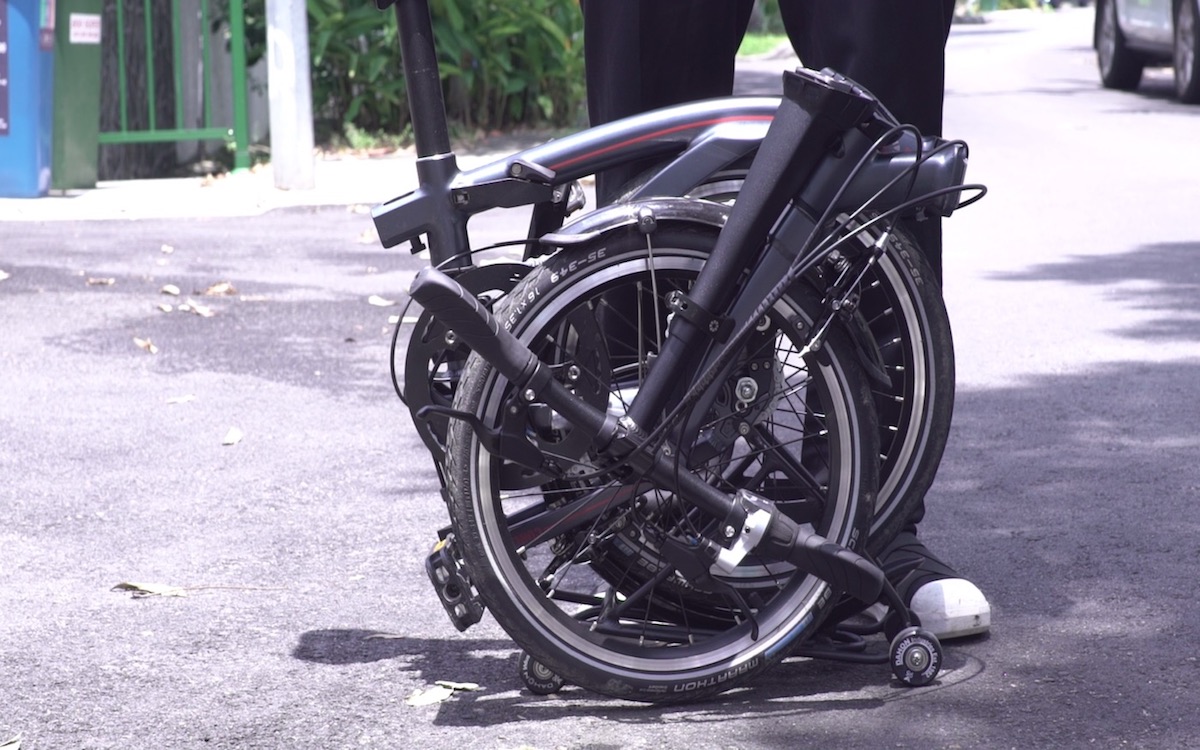 Specifications
Weight: 12.5kg (27.6 lbs)
Folded Dimensions: 63 x 31 x 57cm (24.8″ x 12.2″ x 22.4″)
Frame: DAHON Dalloy aluminum, oversized tubes, seamless welding, super stiff
Front Fork: DAHON Strong/Light
Crank Set: Forged Alloy 46T
Gears: SRAM i-MOTION3 Internal 3 Speed
Chain: KMC Z41OR
Pedals: DAHON Patented "De-ped" Quick Release Pedals
Brakes: Dual Pivot Alloy Dahon Custom Brake Levers
Rims: 16″ Wheels, double walled Alloy/CNC Rims, DAHON Custom F-hub, SRAM i-MOTION 3 rear hub
Handlepost: DAHON Eiffel-shaped Dalloy super stiff
Tires: SCHWALBE HS 42O Wired 35-34916*1.35 Green Guard
Suggested Rider Height: 140-190cm (4'7″ – 6'3″)
Maximum Load: 130kg (286 lbs)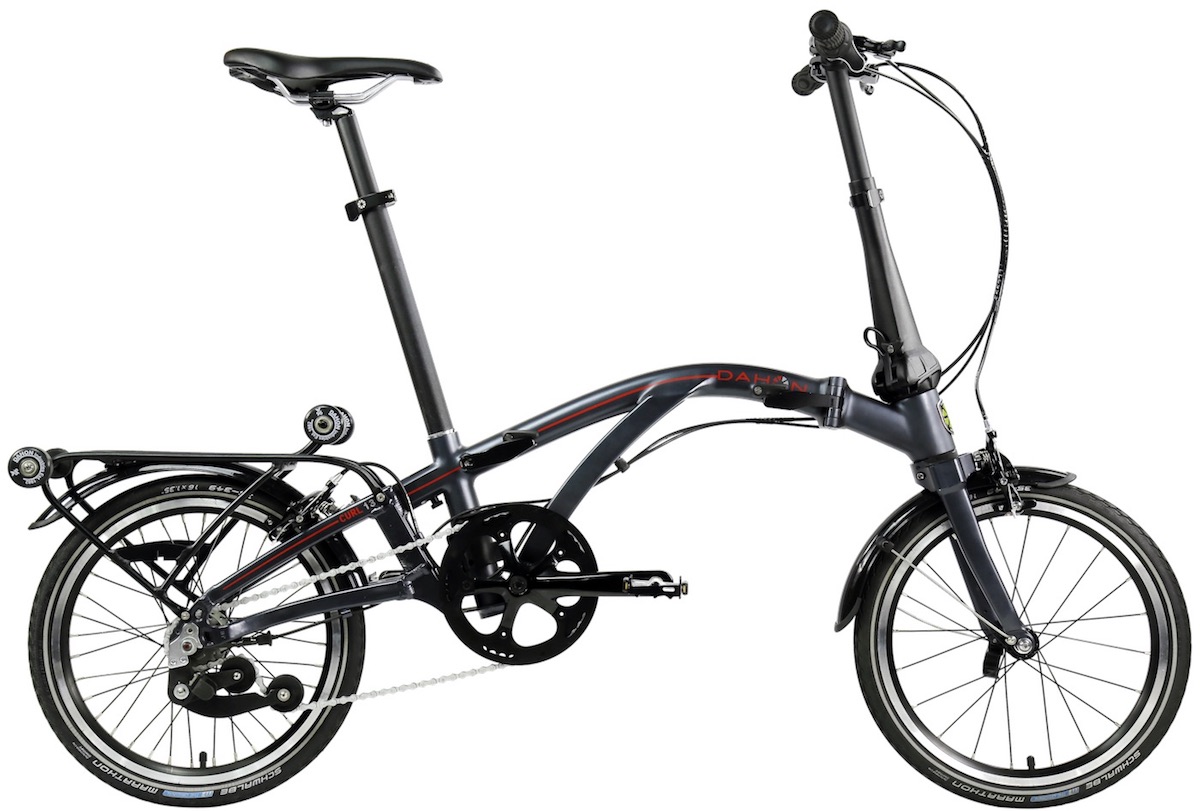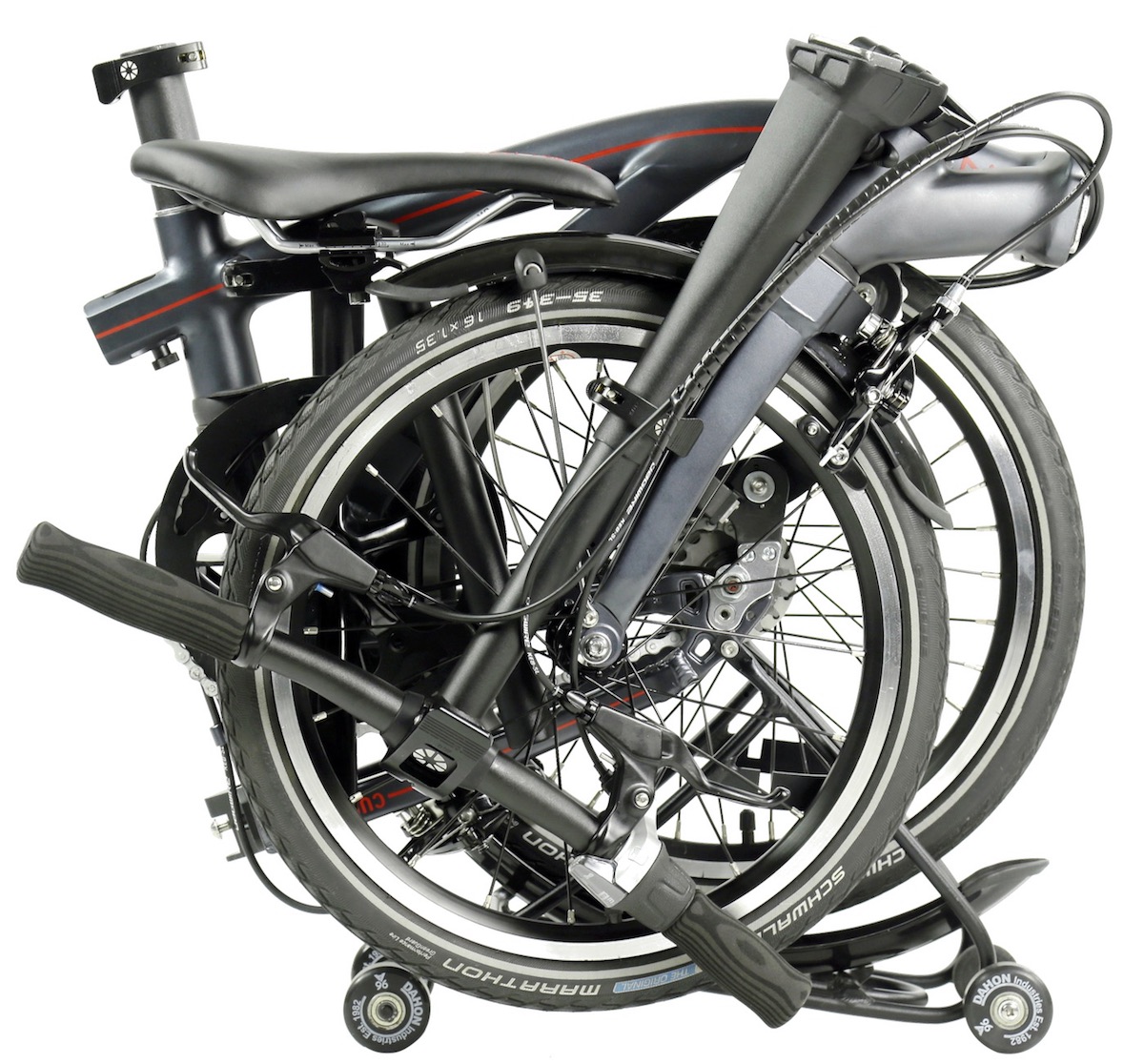 The Kickstarter campaign was launched for just a few days but it is pretty close to the target now. Early backers can get up to 20% discount, so the price is just over $1,200 for the first 20 bikes. This is a great saving as compared to the MSRP of $1,580. The Dahon Curl will start shipping after June 2017.
Disclosure: I might earn commission from qualifying purchases. We use the commission to maintain the website, buy new products and create content for free, so thank you!