The concept of a compact folding bike that can fit inside a backpack has existed for a long time and there are actually some backpack bicycles. However, the problem is that they are still too bulky and expensive.
Airwheel does not only produce a compact folder but also bring it to the next level by equipping a 300W hub motor and some smart features. Yes, Airwheel E3 is a mini folding electric bike with a magnesium-aluminium alloy frame and it weighs just 27.6 lbs (12.5 kg). The folded dimensions are 15.7″ x 13.9″ x 18.6″ (40 x 35.3 x 47.2 cm), that means you can easily fit it inside a big backpack or a carry-on suitcase.
The Airwheel E3 has a similar design to a concept I saw years ago. It seems like the team borrowed the idea and made it into the product. Take a look at the folding mechanism of the bike.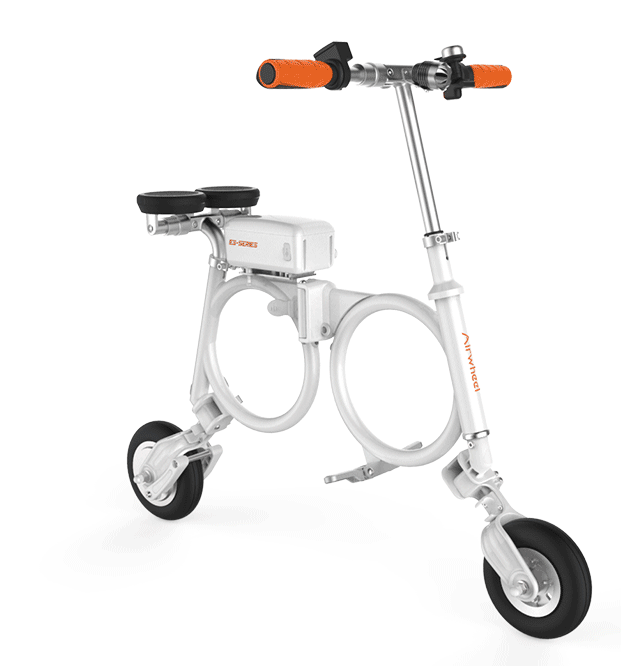 However, this is not a perfect bike for long trip, you will absolutely have to sacrifice the riding experience for the compact size. The bike has tiny 8-inch wheels and there is no suspension system as seen on the Airwheel E6.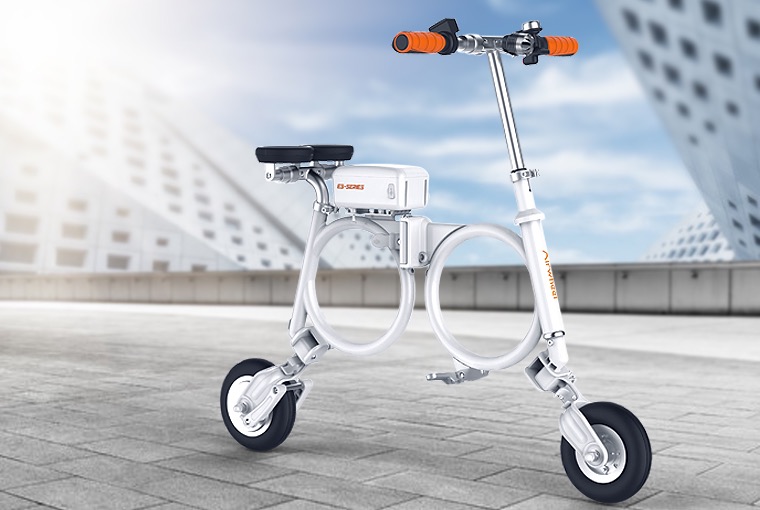 Other features are pretty much the same. You can install the Airwheel app on your smartphone to diagnose the bike's condition, to set the speed limit, or to view riding data. The battery is replaceable and you can also use it to charge your mobile devices. The maximum speed of the E3 is 12.4 mph (20 km/h).
The bike has not been officially available in the U.S. yet but you can buy it for around €399 in Europe.
Disclosure: I might earn commission from qualifying purchases. We use the commission to maintain the website, buy new products and create content for free, so thank you!