While waiting for the Airwheel R5, The Airwheel E6 smart folding electric bike is officially available in the US now. Let's check out more details of the bike.
The E6 is an electric bike powered by a detachable battery, and there is no pedal at all. That means you will have to walk the bike when it runs out of battery. They use a 247.9wh Li-ion battery with a quick-charging USB port. The battery has a charge cycle of 800 times and a full charge will take about 3 hours.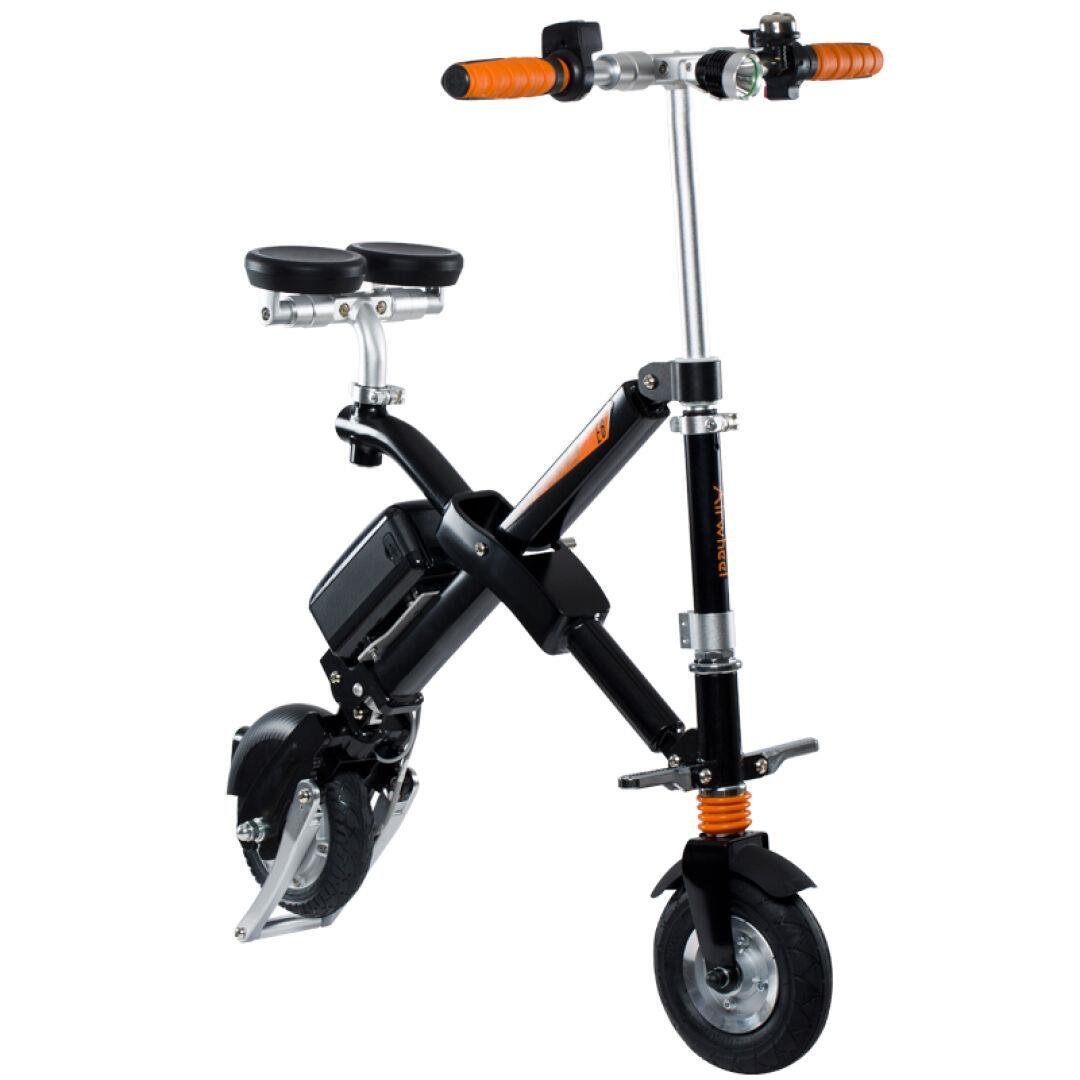 The bike is pretty small with 9-inch wheels but its maximum load is still similar to other folding bikes at 220 lbs (100 kg). Everything can be folded in this bike, including the main frame, the footrest, the handlebar, and even the saddle.
You might think the tiny wheels will make your rides uncomfortable, fortunately, the Airwheel E6 has a built-in suspension system on both wheels. It is hidden inside the front post and the frame.
You can also install the Airwheel app to view riding data, as well as adjust speed settings.
The bike is available in 2 colors, which are Black and White. It is available on many retailers in the U.S. right now.
Disclosure: I might earn commission from qualifying purchases. We use the commission to maintain the website, buy new products and create content for free, so thank you!