The market of e-bikes is thriving and we would see a lot of them in 2017. The latest addition this year is probably the Airwheel R5, and surprisingly, it has everything in a small package.
The bike is foldable, runs on battery, and includes some smart features. It can be folded to a small package with the dimensions of 27.6″ x 28″ x 15″ (700mm x 710mm x 380mm), and the total weight is just about 41 lbs (18.5 kg).
Interestingly, you can pedal the bike normally, or turn to pedal-assisted mode to ride with less effort, or run it in full throttle mode like a scooter. The maximum speed of the bike is 12mph ( 20km/h) and you can ride up to 62 miles (100km) in a single charge. The battery is mounted on the back of the bike and you can easily charge it via the USB port. This is also a portable battery that you can use to charge your smartphones as well.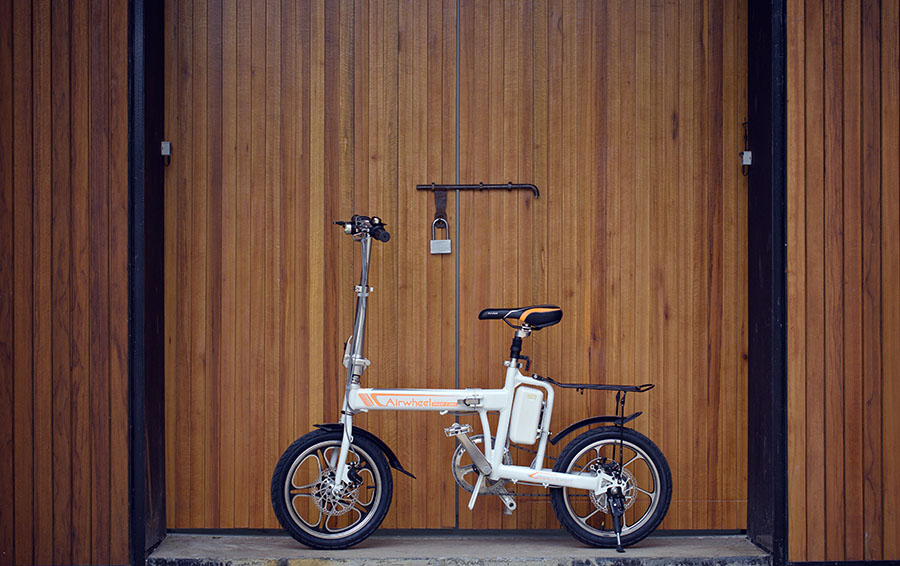 Another interesting feature of the bike is the companion app. After installing the app on your smartphone and connect to the bike, you will have some functionalities like fault self-diagnosis, speed settings, real-time positioning, riding data and more personal settings.
The bike is available in 2 color options, which are black and while. More details on pricing and availability will be revealed at CES 2017 in Las Vegas. If you are interested, you can follow the latest updates on their website.
Disclosure: I might earn commission from qualifying purchases. We use the commission to maintain the website, buy new products and create content for free, so thank you!