The Brompton Electric folding bike is officially available for reserve in the UK now. It has the same folded size as the non-electric version and will retail at expensive price tags from £2,595 to £2,755.
The bike is equipped with a 250W front hub motor and you have 4 assistive modes, ranging from no assistance to a high level of assistance. At the highest mode, it would help you ride effortlessly and climb long hills easier. Brompton has a minimal approach with this electric bike since it doesn't have any button to change the assistance level; you just pedal like normal and the motor will kick in automatically when you need it.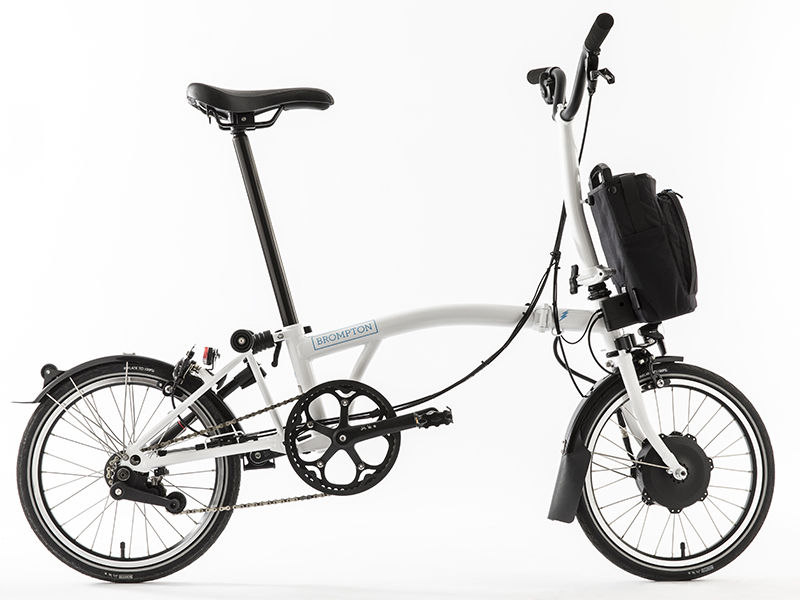 The engine is powered by a battery which can be integrated neatly into a shoulder bag. You can also use the battery to charge your mobile devices. The Brompton Electric will come with the standard battery bag (1.5L) but you can also upgrade to the bigger commuter bag (20L) at an extra cost of £130. If you need to carry a laptop, you will need the commuter bag.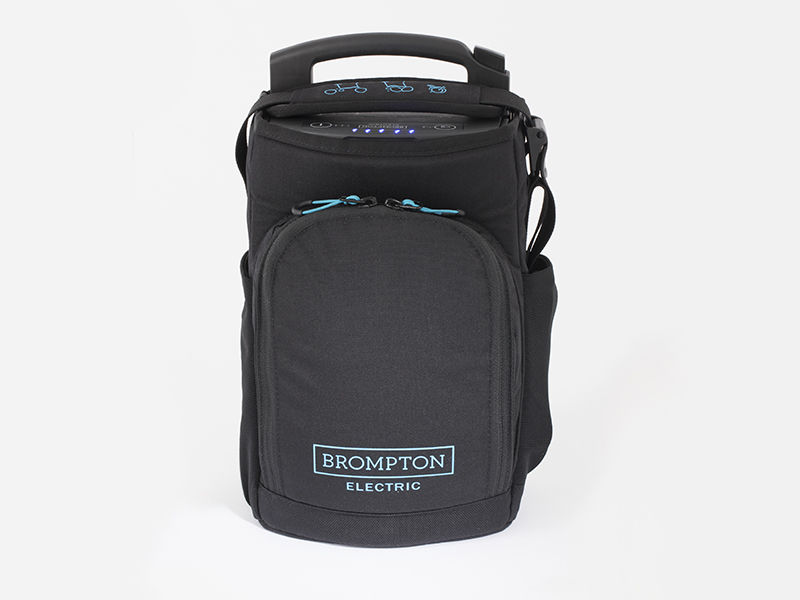 The top of the battery has some useful info like the charge level, the assistance level and you can also change settings for the bike's lights.
The bike is said to deliver a smooth ride thanks to the integrated torque and cadence sensor. They also don't forget to add smart features which can be accessed via the companion iPhone app.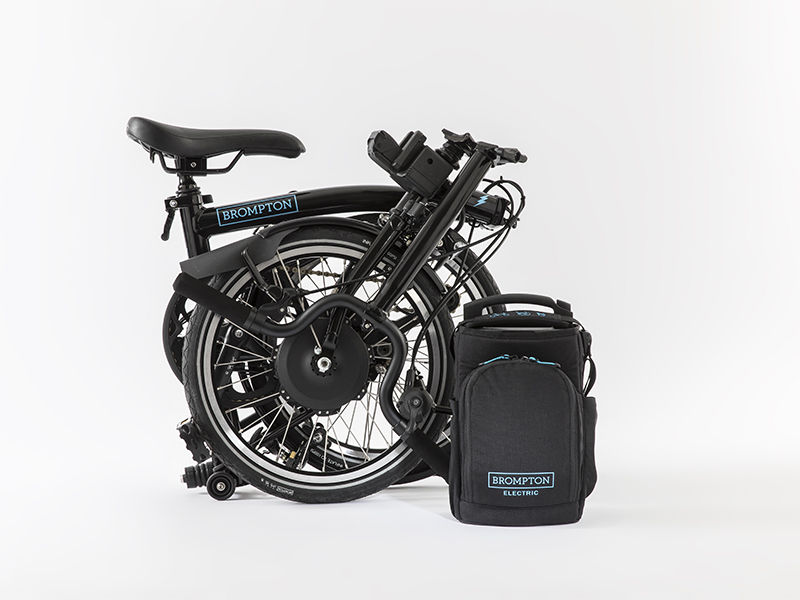 Now, let's check out full specifications of the Brompton Electric.
Wheel size
16″
Folded dimensions
585mm x 565mm x 270mm (23″ x 22.2″ x 10.6″).
Colors
Gloss black or Gloss white
Speeds
2-speed or 6-speed
Weight
– 2-speed: 13.7kg (30.2 lbs) – 16.6kg (36.6 lbs) total with battery
– 6-speed: 14.4kg (31.7 lbs) – 17.3kg (38.1 lbs) total with battery
Lights
20 Lux Busch & Müller LYT
Max. load
107kg (including luggage)
Brakes
Dual pivot brakes
Seat posts
Standard, Extended, or Telescopic
Battery bag
1.5L bag included
Handlebar type
M type (1015mm), H type (1075mm)
Rear frame
L type (mudguard)
Charger
Standard charger (included)
2A charger (80% charge in 3-3.5 hours, 100% in 4-5 hours)
Fast charger (optional accessory)
4A charger (80% charge in 1.5-2 hours, 100% in 2.5-3 hours) – additional £115
Battery
Voltage
36V
Capacity
8.55Ah
Energy density
300Wh
Range
25-50 miles / 40-80km
USB port to charge portable devices
5V 1.5A
Integrated HMI
LED display
Weight
2.2kg
Assistance
Assistance modes
4 (0-1-2-3)
Sensors
Contactless bottom bracket torque and cadence sensor
Motor
Type
Brushless DC front motor
Nominal output power
250W
Cut off speed
15.5 mph / 25 kmh
Freewheel
Very low resistance when riding without assistance
Price
£2,595 – £2,755 (UK), $3,499 – $3,649 (US) for 2-speed and 6-speed versions