The Brompton Electric folding bike is officially available in the United States and now we can purchase it through some Brompton dealers. The e-bike is tempting especially if you've already loved the iconic design with compact and quick fold. The electric assist system brings the bike to the next level, but it also makes it more expensive than ever.
In the United States, it costs approximately $3,500 to $3,700, depending on the configurations. While waiting for the official review from BikeFolded, we have compiled a roundup of some early reviews to see if it's worth the high price tag.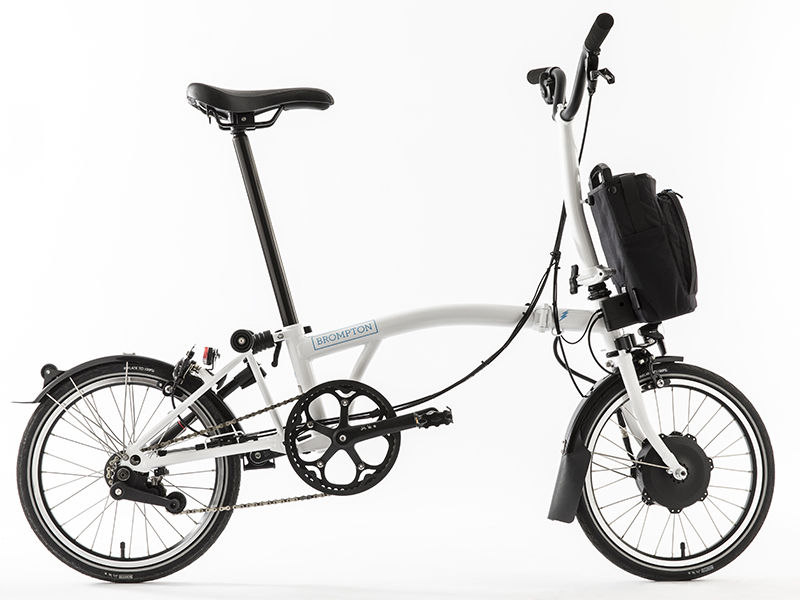 Read also: Brompton Electric Specs and Price
Review #1
The Verge calls it a very good electric folding bike and it's suitable for bicycle commutes. It's small enough to be stored under desk and carried onto public transportation for free, so the pedal-assisted e-bike can replace a car in many occasions. However, the reviewer emphasized that he doesn't like the extra weight over the front wheel and the front-hub motor pulling forward; It's fine for short to medium distances only. He complained about the insecure battery bag when riding on uneven roads, noisy motor, a slight delay in power delivery,
Pros
Great for short-medium commuting
Compact package after folded
Lightweight
Made by a well-established bike manufacturer
Cons
Inelegant design choices (small rolling wheels, big hinge clamp bolts)
Nonintuitive power delivery
Joyless ride
Expensive
Rating: 8/10
Review #2
eBikeTips appreciates the folding mechanism and neatly integrated motor. Despite adding the front hub motor and a battery bag, it has the same folding size and geometry to deliver a fast and stable ride. It's also pretty lightweight as compared to other folding e-bikes on the market. The author complained about the backwards compatibility of the bike as we have to buy the whole new bike to get an electric bike; There is no kit to retrofit existing Bromptons with the new motor system.
Pros
Classic Brompton design
Efficient hub motor
Lightweight
Cons
Can't retrofit the motor to existing Bromptons
Power controls on top of the battery bag are difficult to reach
Rating: 3.5/5
Review #3
Cyclist loves almost everything about the e-bike, including the intelligent 250W motor, a long-lasting battery, and a long wheelbase for a smooth and stable ride. According to the reviewer, the only downside of this bike is the weight. It's quite heavy to carry up and down the stairs, and some people might not be able to lift it off the floor.
Pros
Intelligent motor works well with bottom bracket sensor to provide power assistance
powerful enough to climb up some challenging gradients
Compact and easy fold
Battery could last more than a week
Cons
The heavy weight is difficult to manage
Rating: 4.5/5