Eskute, a pioneering e-bike manufacturer, has once again demonstrated its commitment to transforming the future of urban and off-road mobility by launching the new Star Folding E-bike. With an impressive range of 120km (74.5 miles) and enhanced off-road capabilities, this new model is set to revolutionize the way we perceive electric bikes.
Specifications
Weight: 74 lbs / 33.5 kg
Motor:500W (750W peak hub motor)
Battery:48V – 20AH
Torque:45Nm
Charger: 54.6V – 3A
Controller: 48V
Transmission: Shimano 7 Speed
Display: LED Screen
Sensor: Speed
Range: Up to 80 miles
Pedal Assist Levels: 1-5 levels
Max Speed: 22 miles/h
Load Capacity: 300 lbs
Recommended Rider Heights: 155 – 190cm
The Star Folding E-bike has been designed with a clear focus on power, performance, and portability. With a compact and foldable design, it offers an effortless solution for commuting and traveling, as well as for outdoor adventures.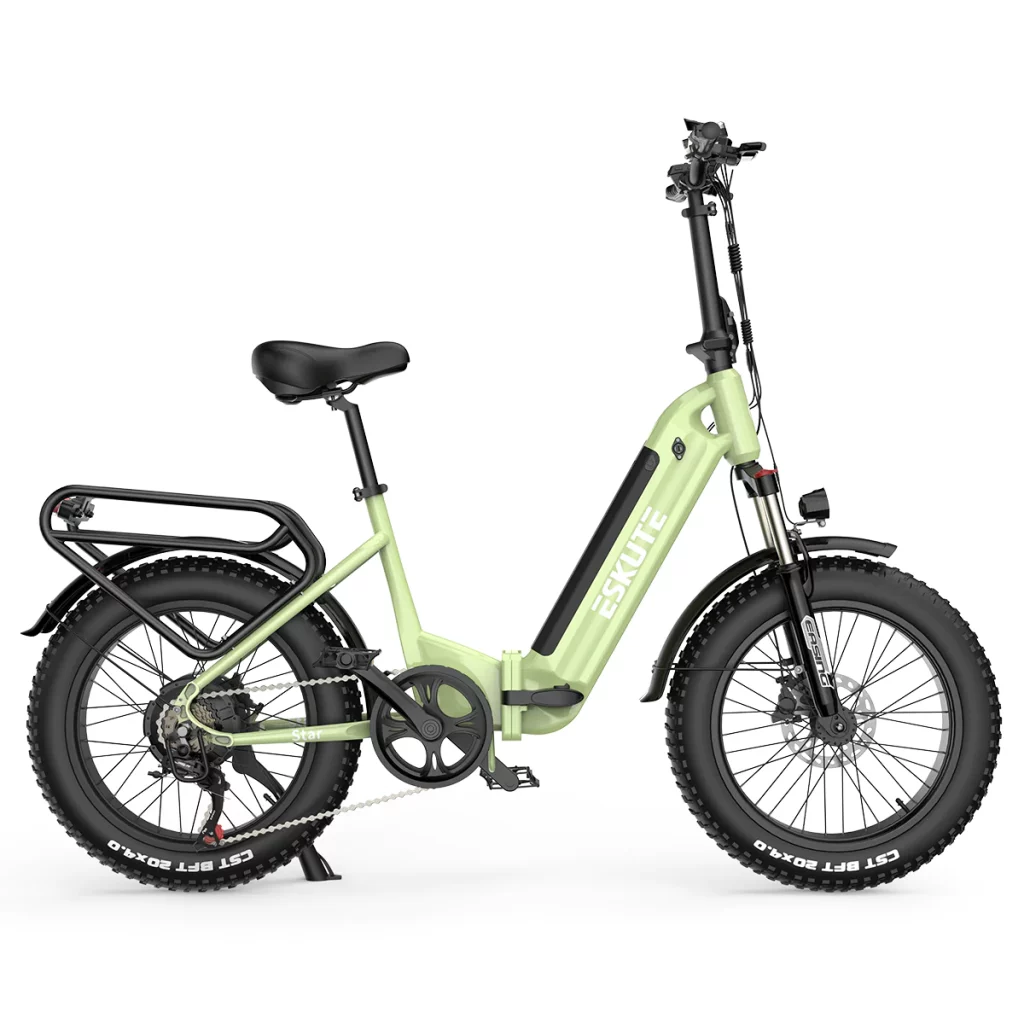 The bike is powered by a 750W high-speed brushless gear motor, ensuring a smooth and powerful ride in various conditions. This powerful motor, combined with a 48V 20Ah lithium-ion battery, allows the Star Folding E-bike to achieve an impressive maximum range of 120km on a single charge. This far-reaching range makes the e-bike an ideal choice for long-distance commuting or extended off-road trips.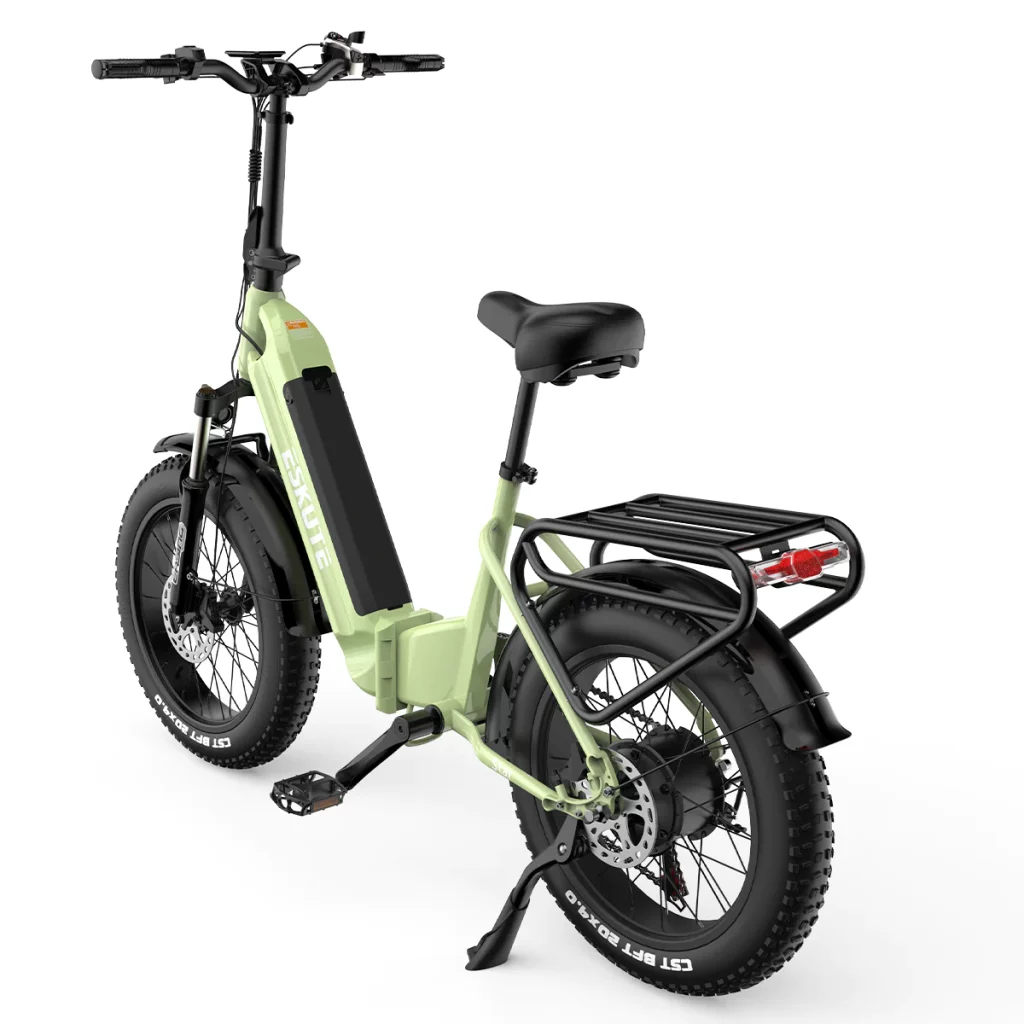 The off-road capabilities of the Star Folding E-bike are equally impressive. The bike features fat, 4-inch wide tires that ensure excellent grip and stability on uneven terrains. These tires, along with a full suspension system, promise a comfortable and controlled ride, whether on city streets or challenging off-road trails.
One of the standout features of the Star Folding E-bike is its innovative folding mechanism. The bike can be quickly and easily folded, making it highly portable and easy to store. This feature is particularly useful for those living in urban environments where space is often a premium.
Additional features that set the Star Folding E-bike apart include an intelligent LCD with 5-level pedal assist, a Shimano 7-speed transmission system, and a waterproof rating of IPX4. The pedal assist system allows riders to choose the level of assistance they need, depending on the terrain and their fitness level. The Shimano 7-speed transmission system ensures smooth and precise gear changes, while the IPX4 rating means the bike can withstand splashes of water from any direction, making it suitable for use in different weather conditions.
The Eskute Star Folding E-bike is a significant leap forward in the e-bike industry. With its long range, off-road capabilities, and convenient folding design, it offers a versatile solution for both urban commuting and off-road adventures. It is a testament to Eskute's dedication to creating innovative, sustainable, and convenient transportation options that cater to a wide range of needs and preferences. Stay tuned for further updates and in-depth reviews.
Disclosure: I might earn commission from qualifying purchases. We use the commission to maintain the website, buy new products and create content for free, so thank you!