Xiaomi has turned from a copycat phone manufacturer to an exponentially growing brand with numerous categories like smartphones, tablets, wearables, water purifier, drones, lamps, action cameras or self-balancing scooter. Their catalog becomes more complicated now with another smart gadget, the Xiaomi Qicycle Folding Electric Bike.
The Qicycle is everything you've ever wished for in a bicycle; it is smart, it is electrically powered and it is foldable. What surprised me more is the MSRP, it is so reasonable at $450. You hardly can find a good folding electric bike at such a low price.
Notice that it doesn't run on throttle mode, that means you won't be able to enjoy a free ride without pedaling. Fortunately, the pedal assist mode is much better for exercising. The 250W 36V high-speed motor built in the front wheel will help reduce a lot of effort put into pedaling. The motor is powered by 20 Panasonic 2900mAh batteries, these are high-quality batteries also used to power Tesla cars. The battery can last up to 28 miles on a single charge. I appreciate that the batteries are hidden inside the main tube. Charging the battery is easy and it will take just around 3 hours. You can also find the front and rear lights on the main beam.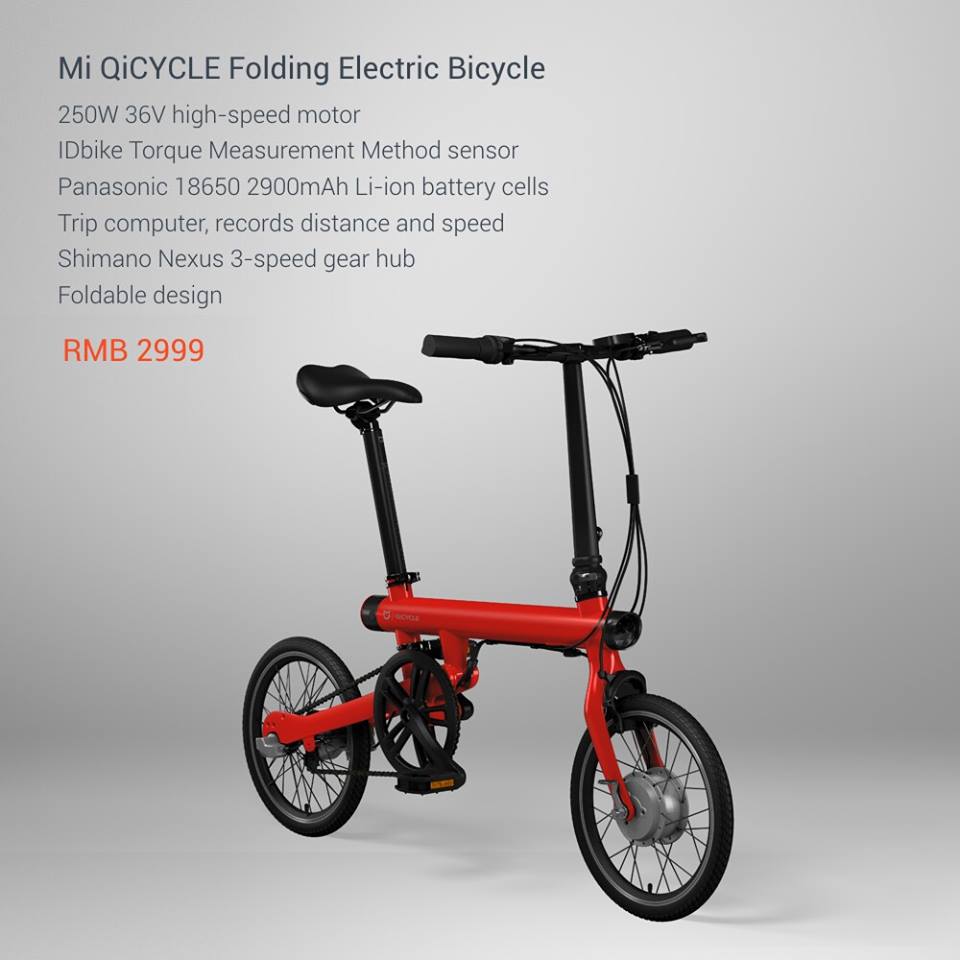 The bike is equipped with a Shimano three-speed gears but this is not a fast bike. Its maximum speed is just 12.5 mph. Besides, it is not really lightweight, the whole bike weighs nearly 32 lbs although the frame is made of lightweight aluminum.
Folding and Unfolding
A huge advantage of the Qicycle is that its compact size. You can easily carry it anywhere and even put it in a hatchback's trunk.
When you own the bike, you no longer need to buy a separate bike computer because it's integrated into the bike. You can monitor speed, distance, power, dynamic power and calories burned. Besides, you can change pedal-assisting modes like Fitness, Power-saving, Balanced and Extra power.
After installing the companion app on your phone, you can also see more info like GPS, bike status or ride stats.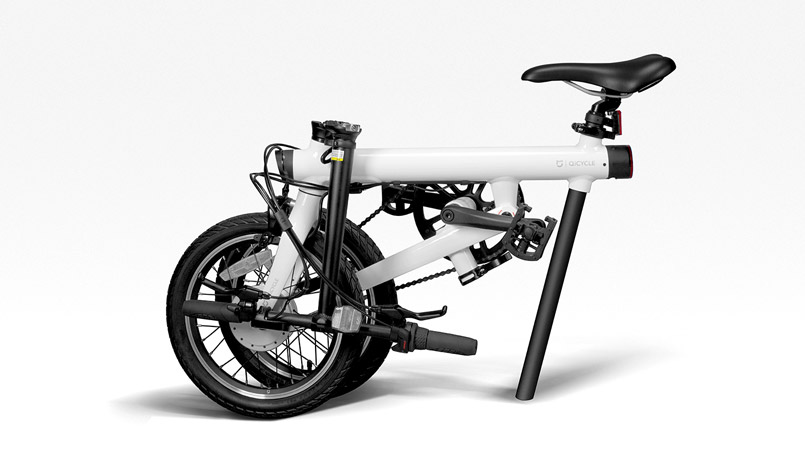 The bicycle is available only in China at the moment and it comes in 4 different colors, which are Red, Black, White and Yellow.
Disclosure: I might earn commission from qualifying purchases. We use the commission to maintain the website, buy new products and create content for free, so thank you!